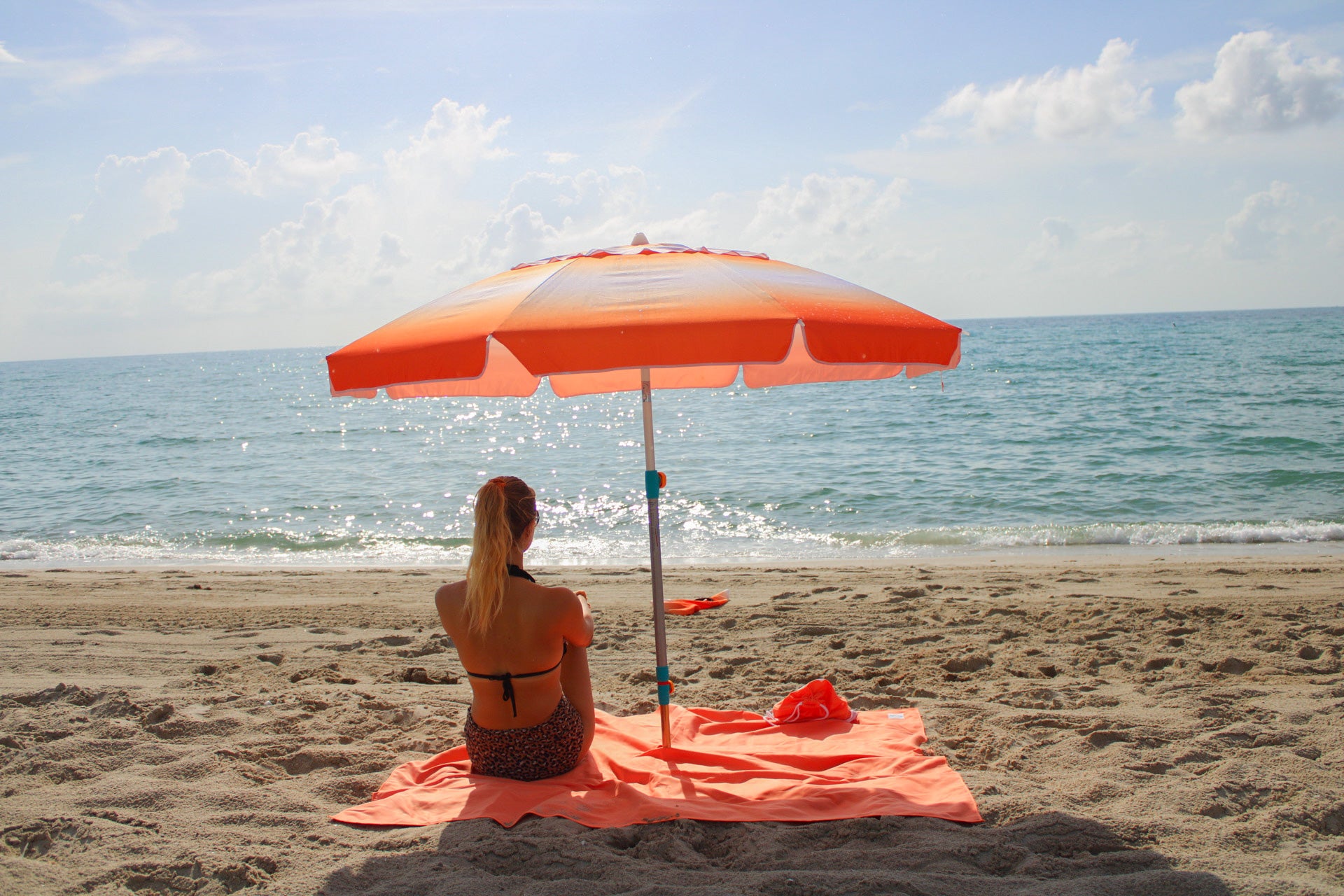 The ultimate beach bundle
Save and enjoy maximum beach comfort when purchasing the Hammering Stake Anchor and Handy Beach Mat.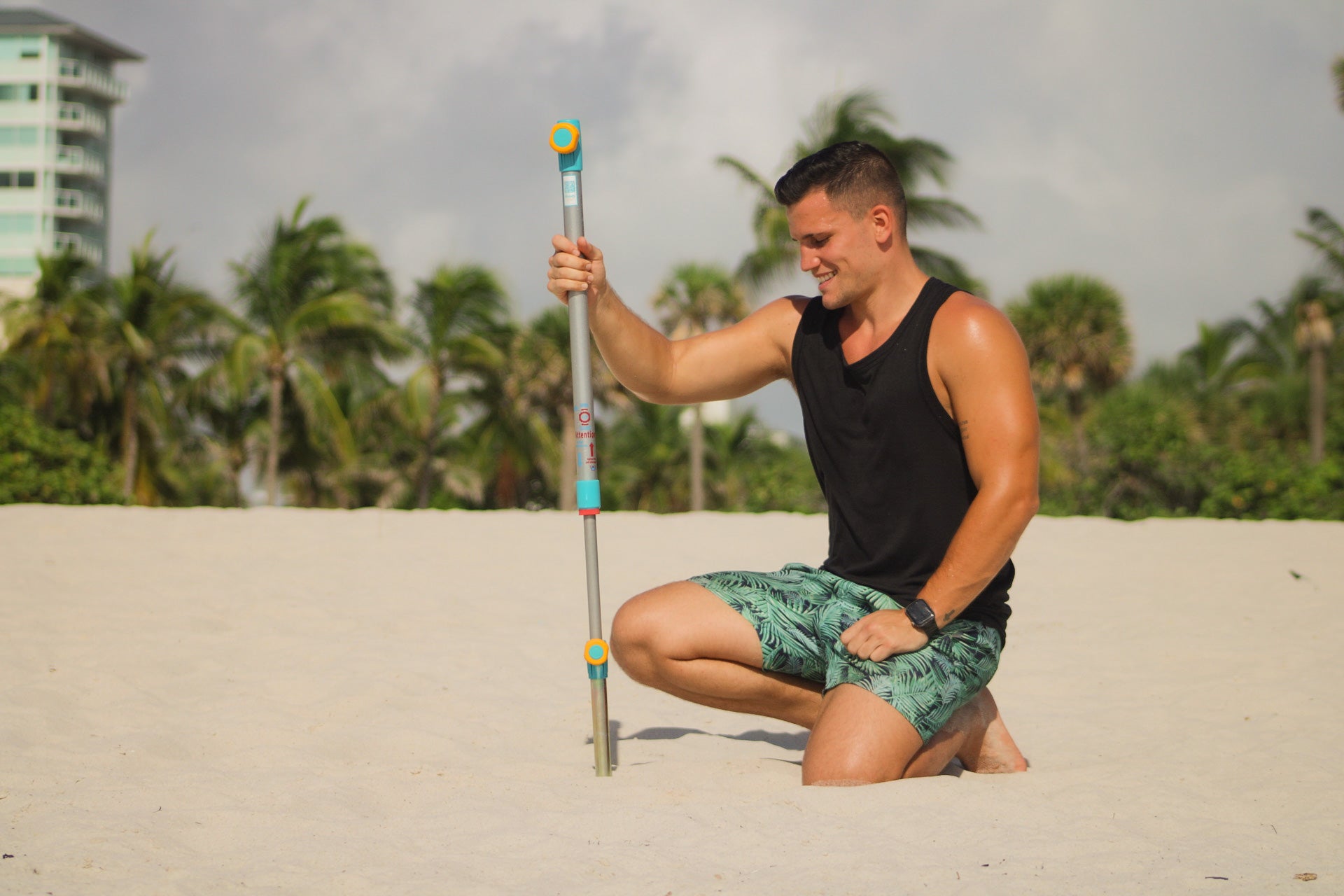 The revolutionary anchor
Install your beach umbrella in under 10 seconds and keep it secured even on windy days.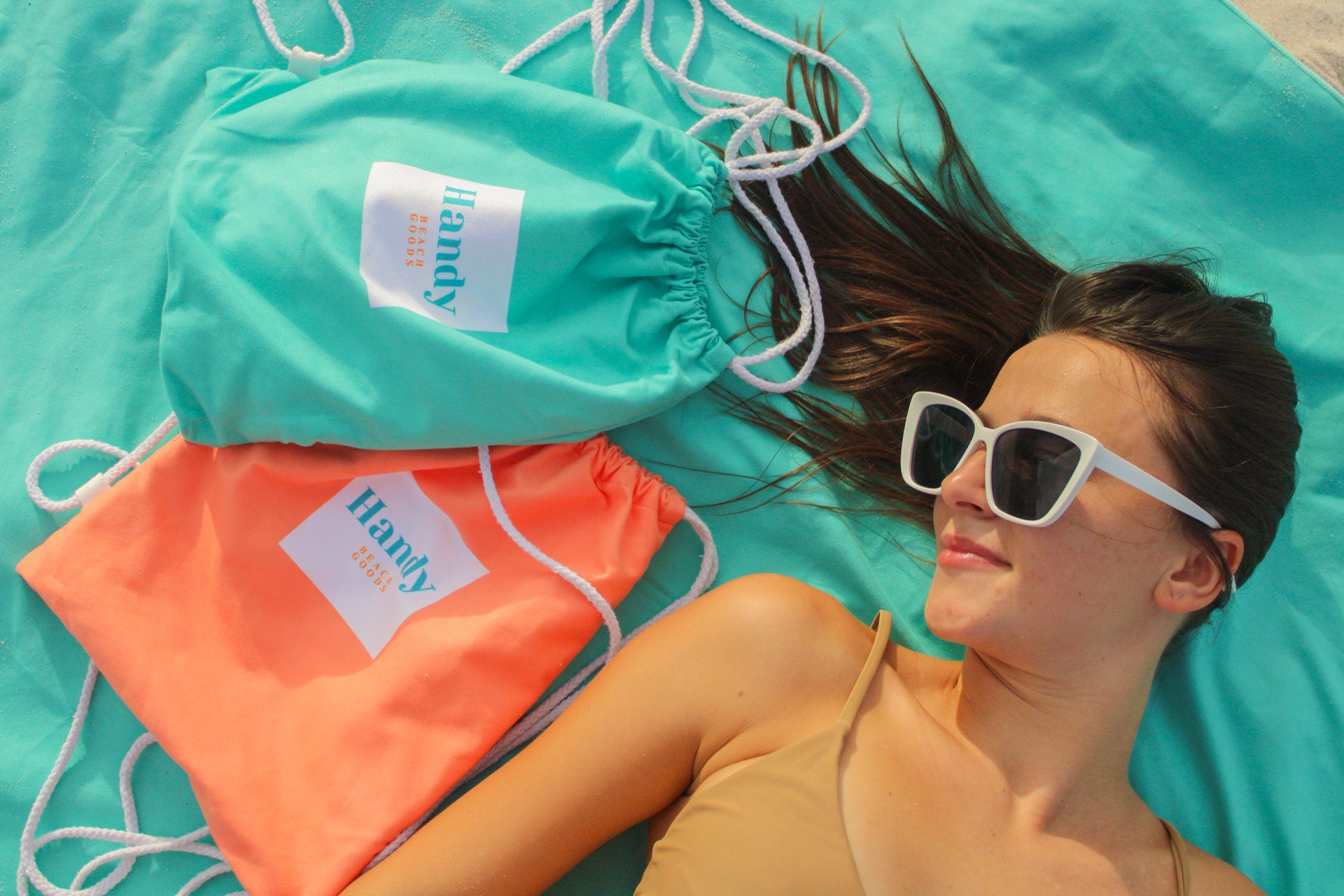 The beach mat with smart features
Luxurious comfort, sand-free, quick-dry, wind-resistant, hole for umbrella and super portable.
Client Testimonials
I have never, ever in 30 years of going to the beach installed a beach umbrella so easily and as securely as I do with the Hammering Stake! Five stars!
John, Sarasota, FL 
I love the hammering stake – putting up the umbrella is so quick and effortless now. I don't need help with it anymore.
Ani, Miami, FL
I only get to the beach a few times a year so I want everything to work well when I do. Your mat plays its part as it feels great and doesn't flap around in the wind. I'll only be using this mat from now on.
Alex, Jersey City, New Jersey
It is the only quality beach accessory that will prevent your beach umbrella from flying away.

Steven, Myrtle Beach, South Carolina
I just love standing my umbrella up in the middle of the mat. It really helps to keep the family cool and out of harmful UV rays.
Mark, New Smyrna Beach, Florida
We really stood out on the beach with the beautiful Chevron Mat and the amazing Hammering Stake. Can't wait for you next product.
Ashley, Savanna, Georgia