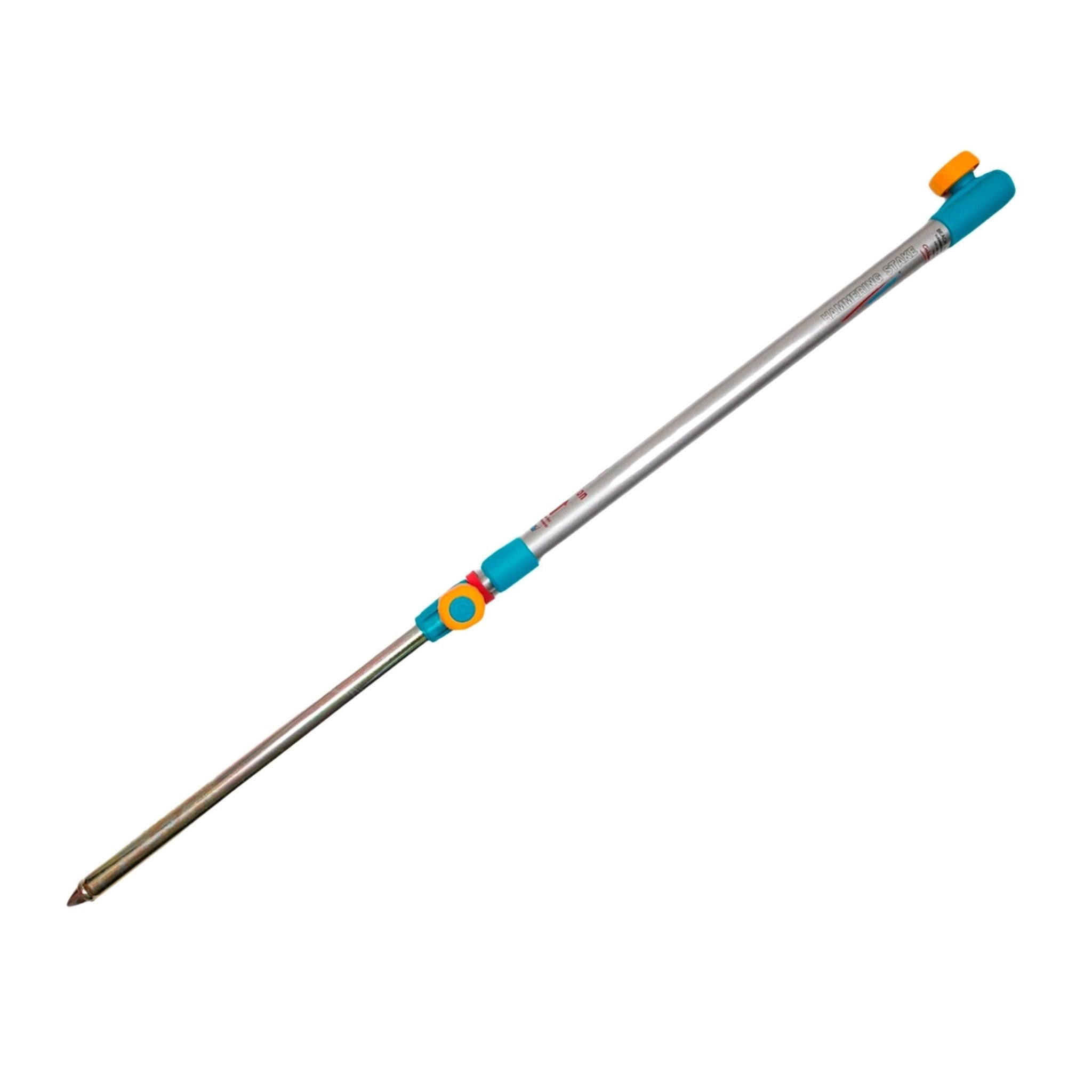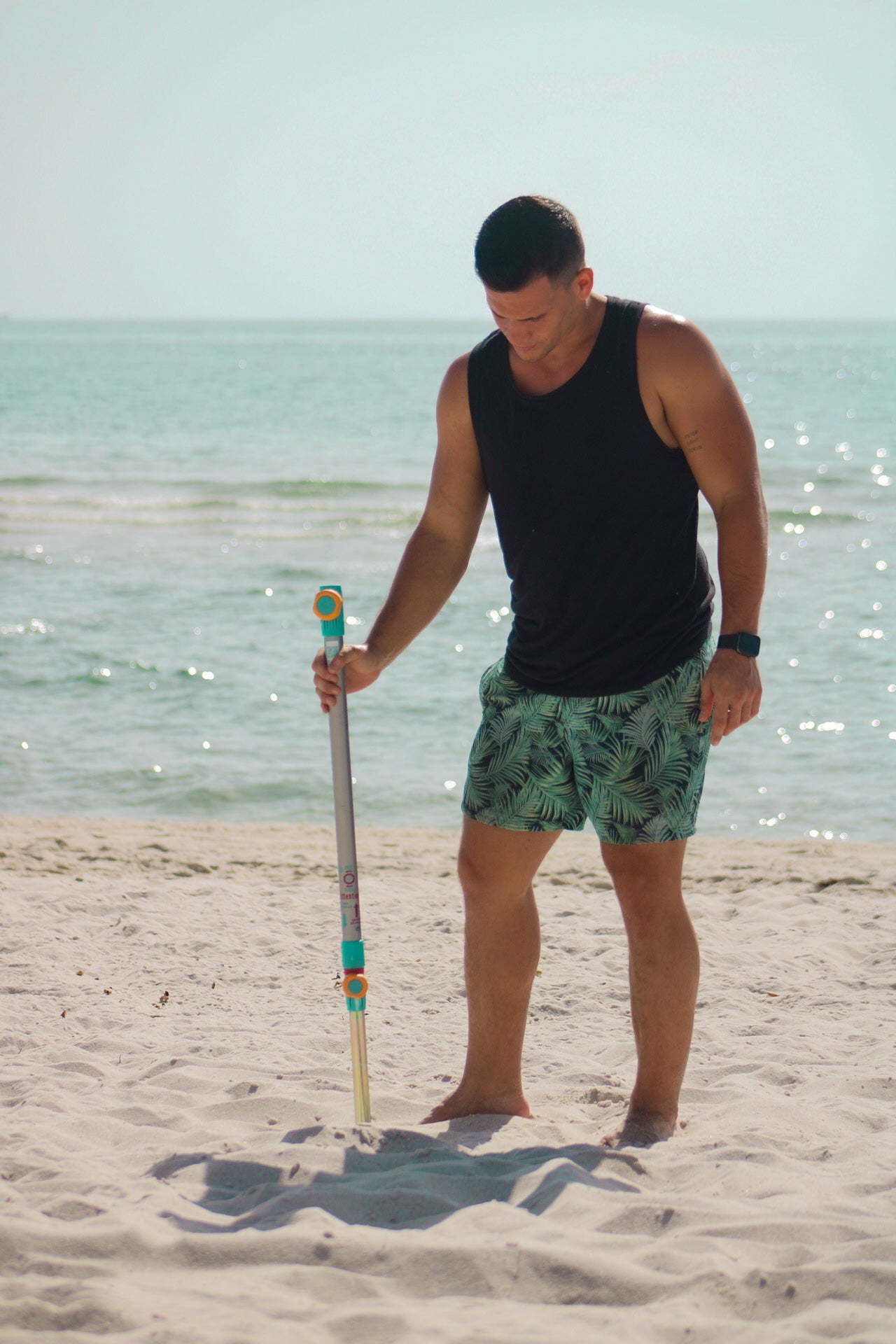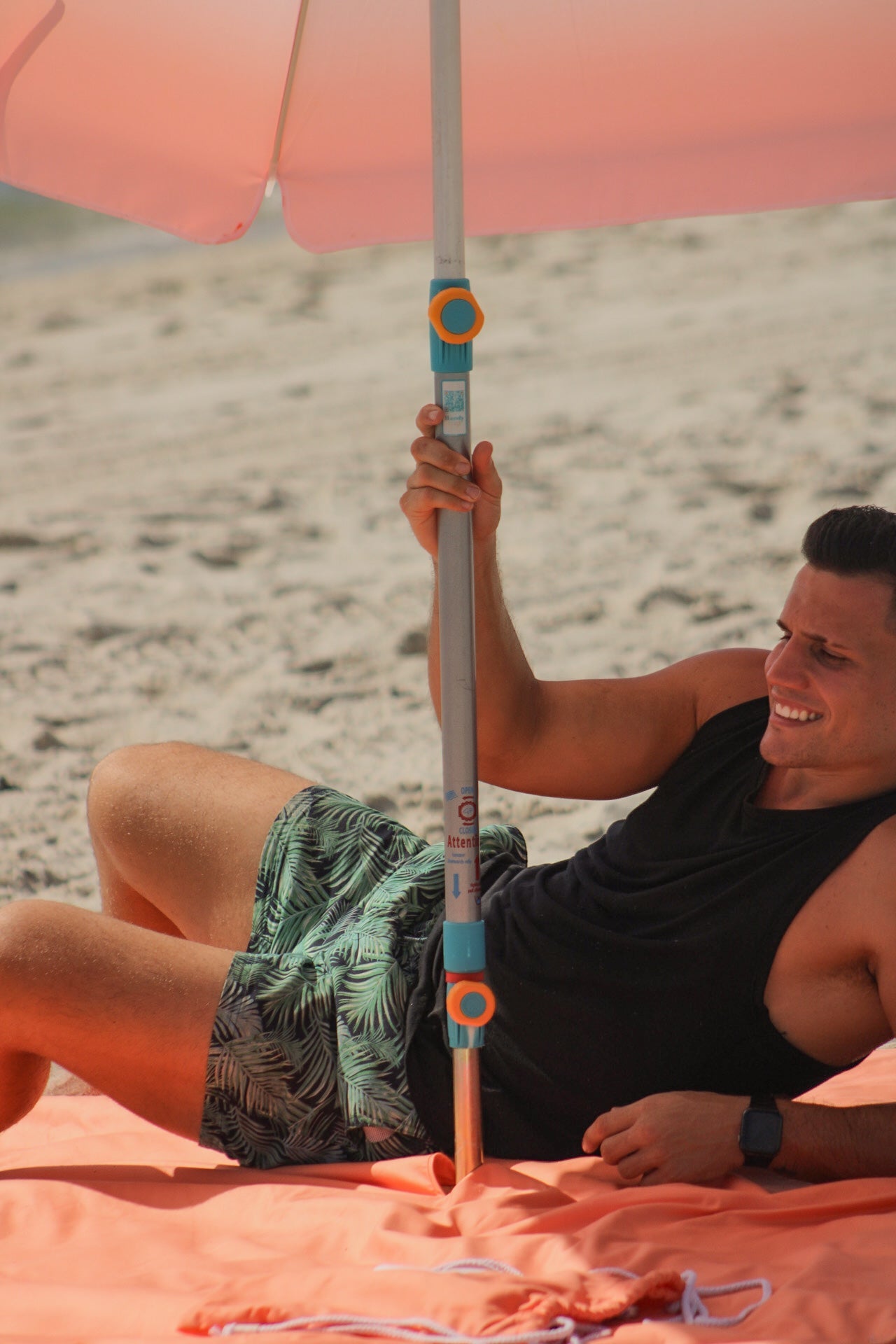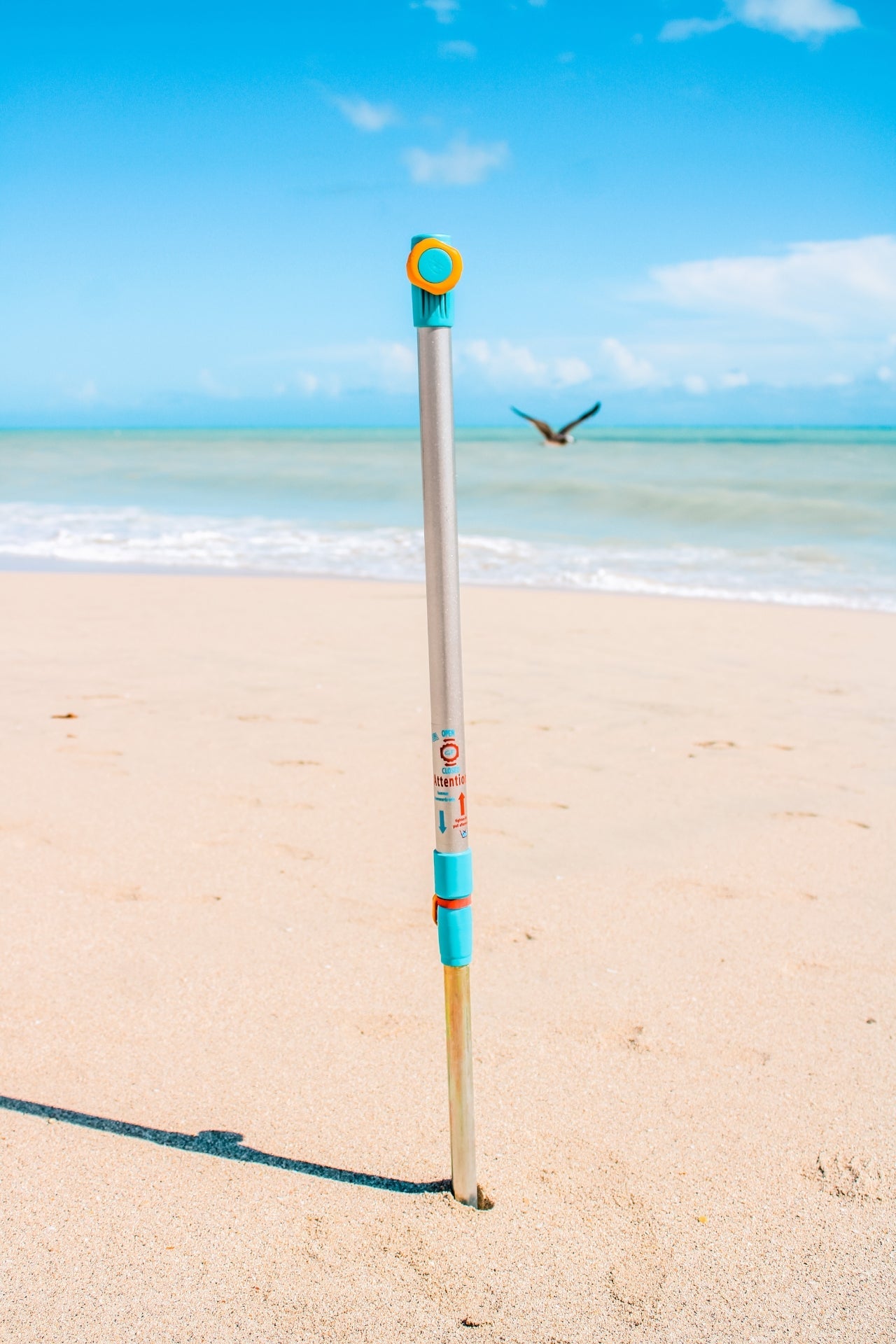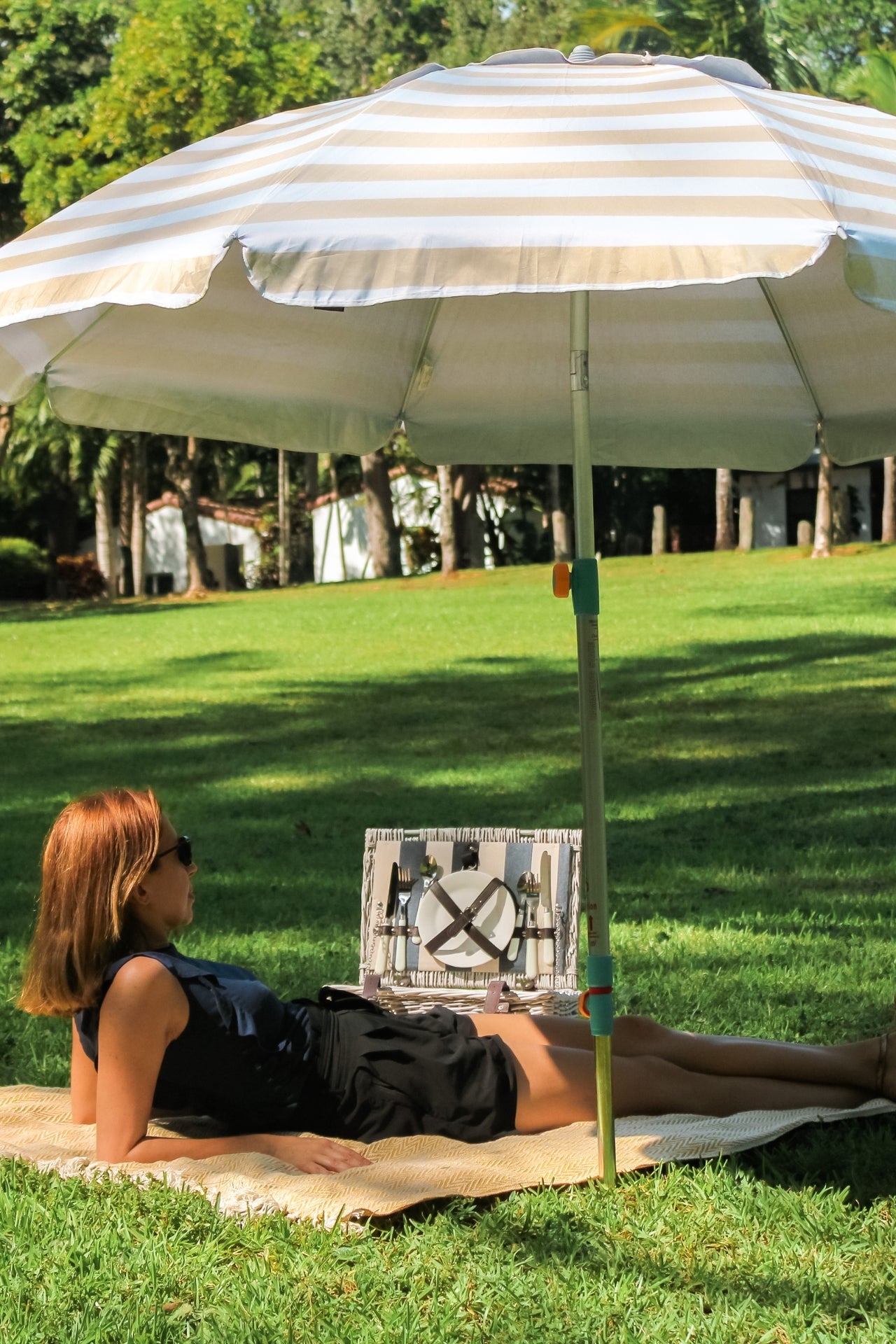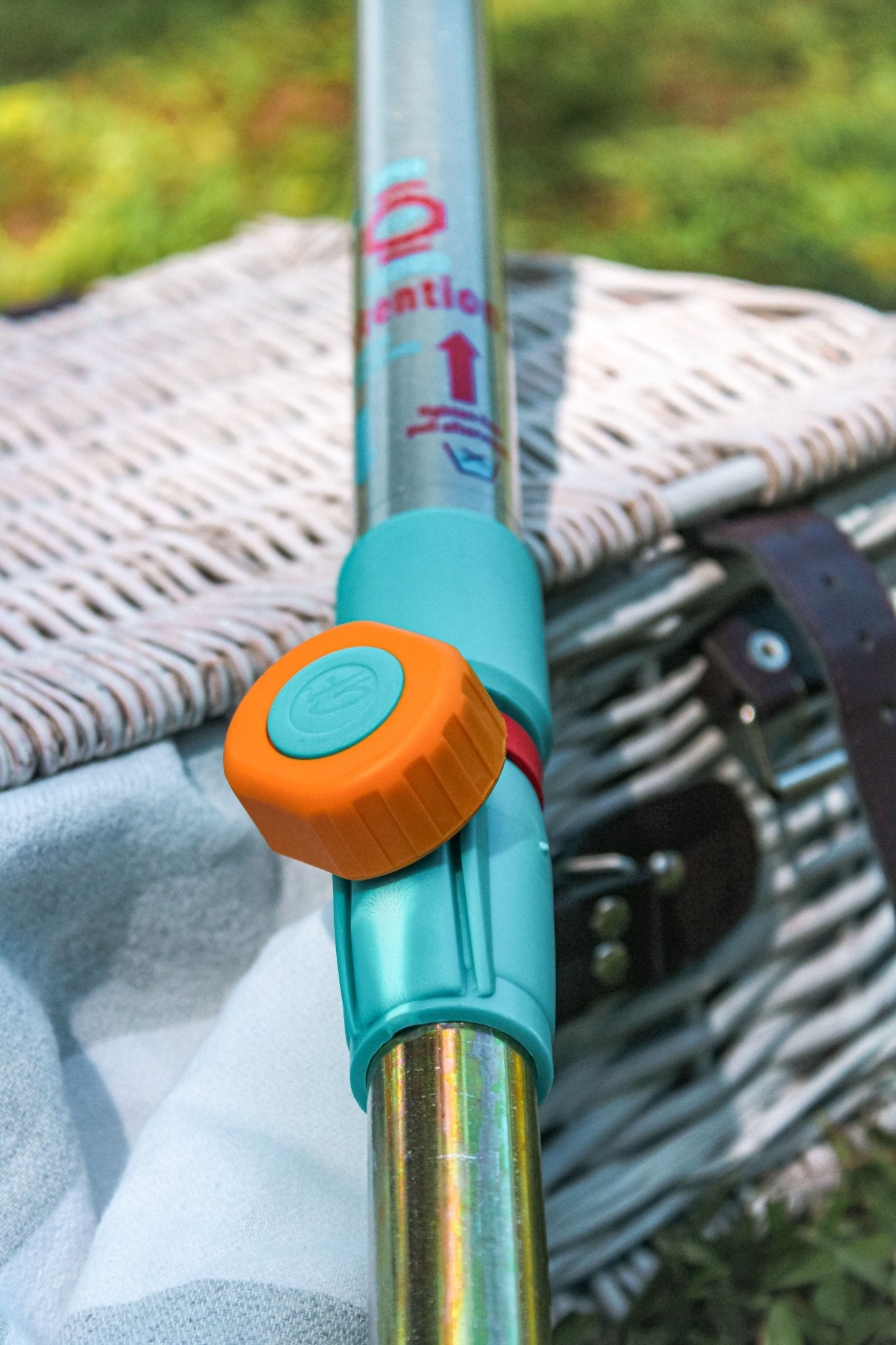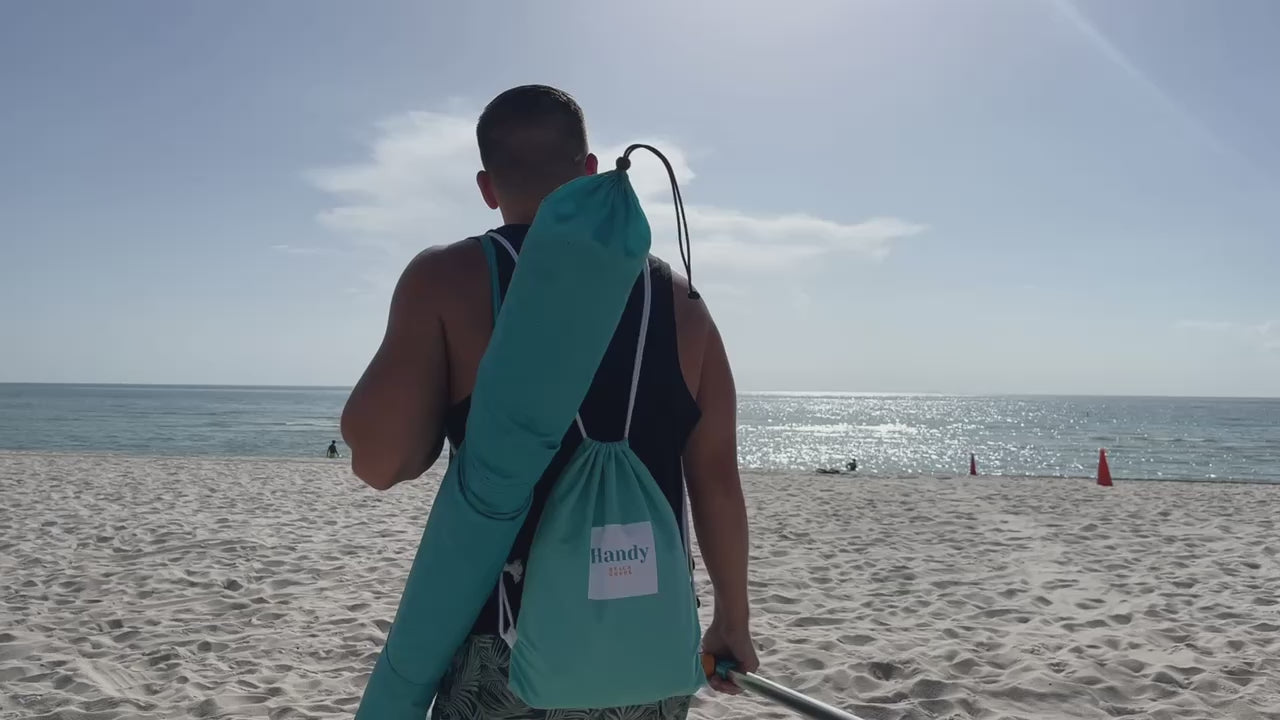 Hammering Stake - Beach Anchor
---
The Hammering Stake is a revolutionary one piece umbrella base pole and sand anchor.
Here are a few reasons why you should get one: 
Keeps umbrella securely in place in strong winds and gusty conditions
Quick and easy 10 seconds to set-up
Durable and suitable for all beach types
Compatible with your existing beach umbrella
Meets Consumer Product Safety Commission beach anchoring recommendation
Umbrella is NOT included in sale.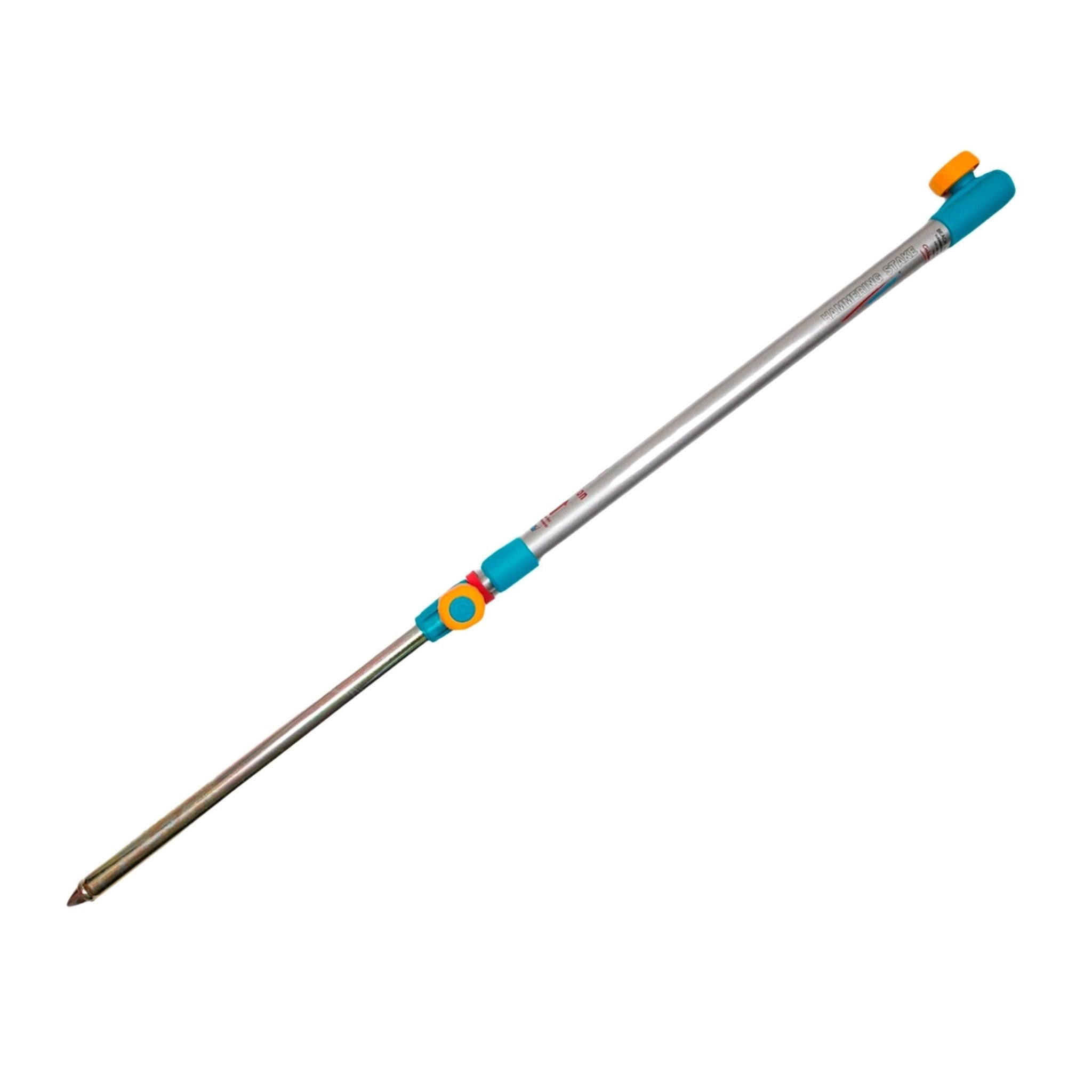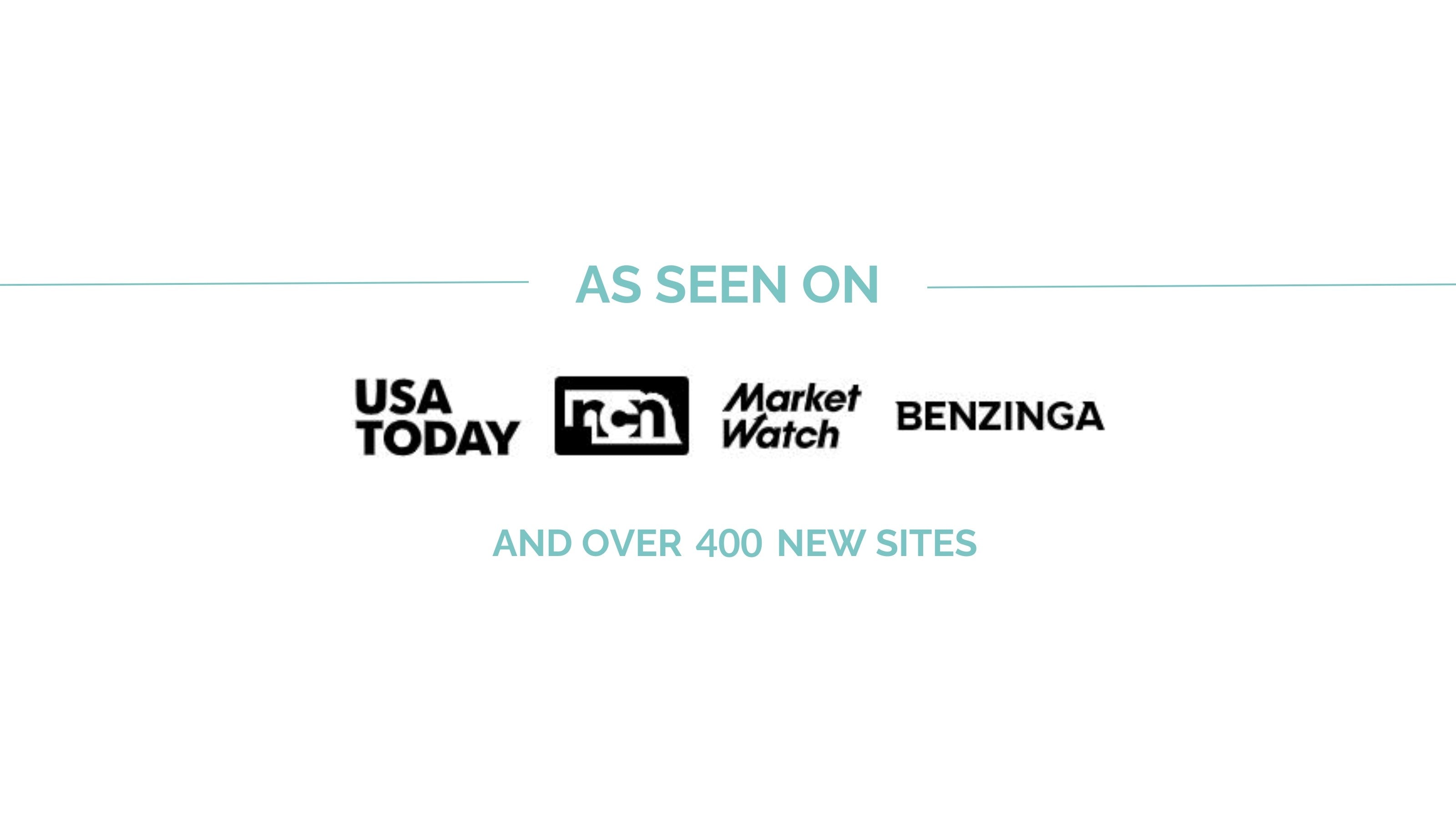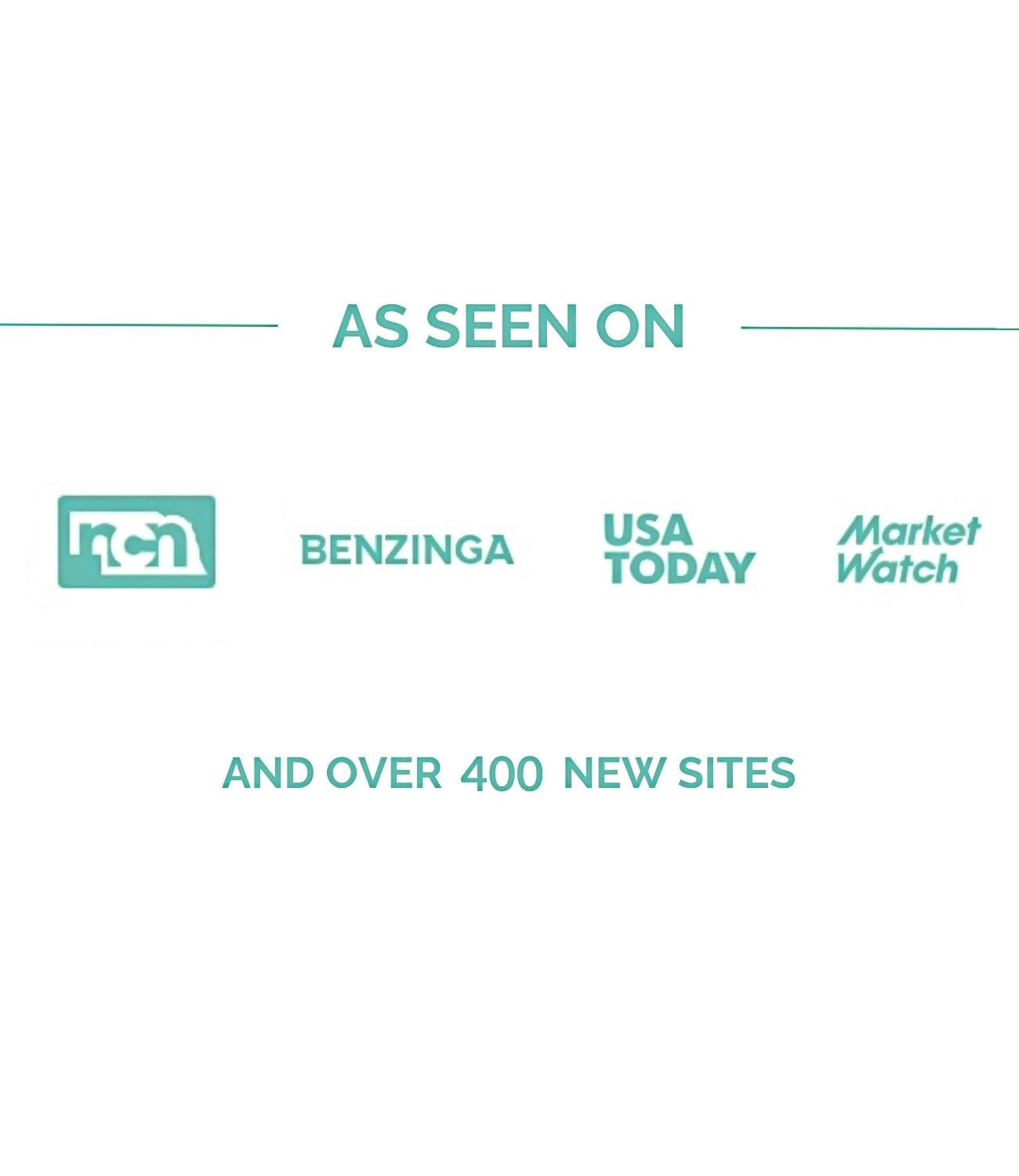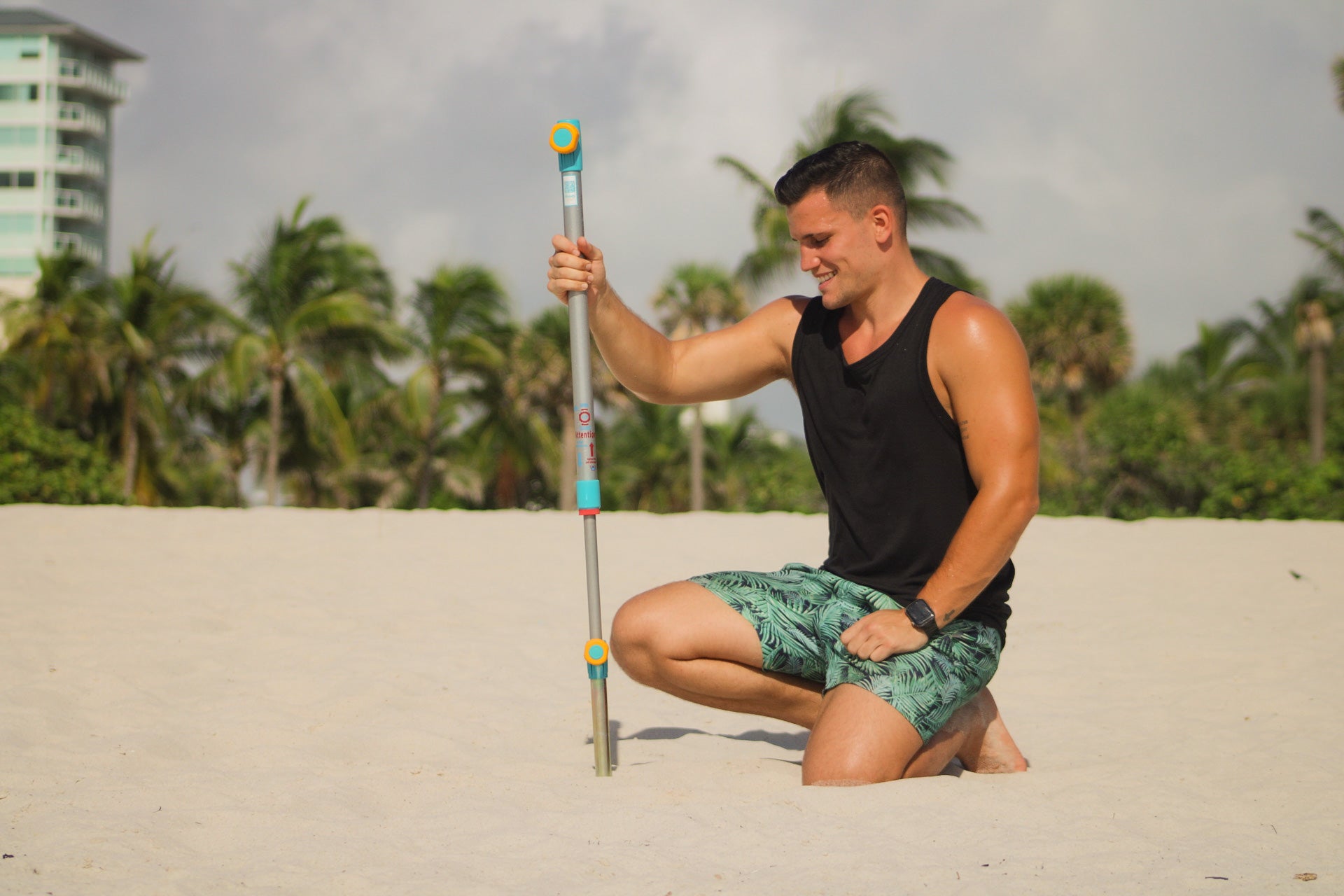 Effortless 10 second installation
Unlike any other sand anchors on the market the Hammering Stake doesn't require any digging, twisting, hooking or assembling of extra parts to set it up. It's one-piece design makes it easy to install in under 10 seconds.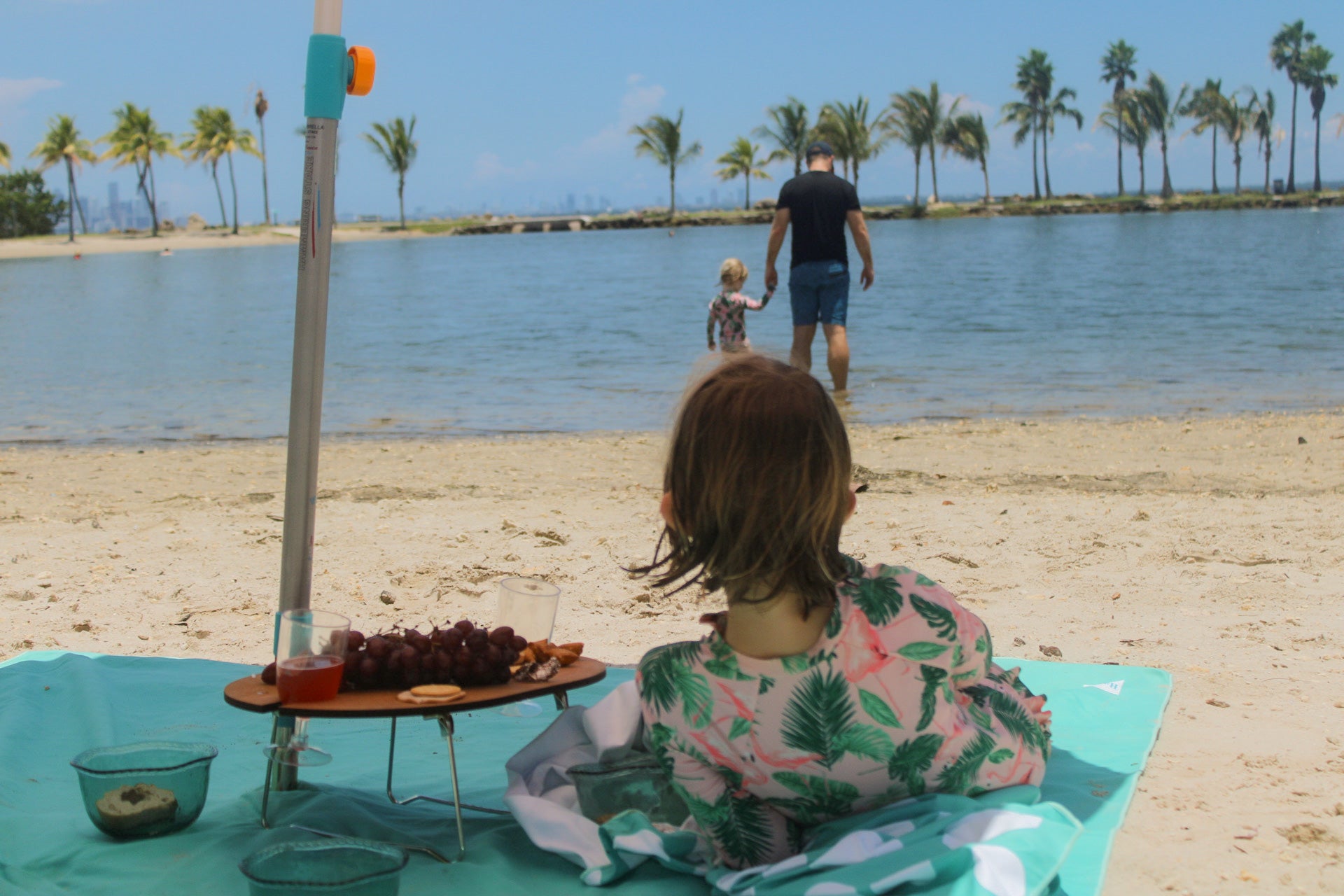 Keeps you and others safe
Our anchor holds firm in the windiest beachgoing conditions so you can stop worrying about your umbrella toppling over or flying away. As recommended by the Consumer Protection Commission this anchor can drive up to 2 feet in to the beach and is weighted down.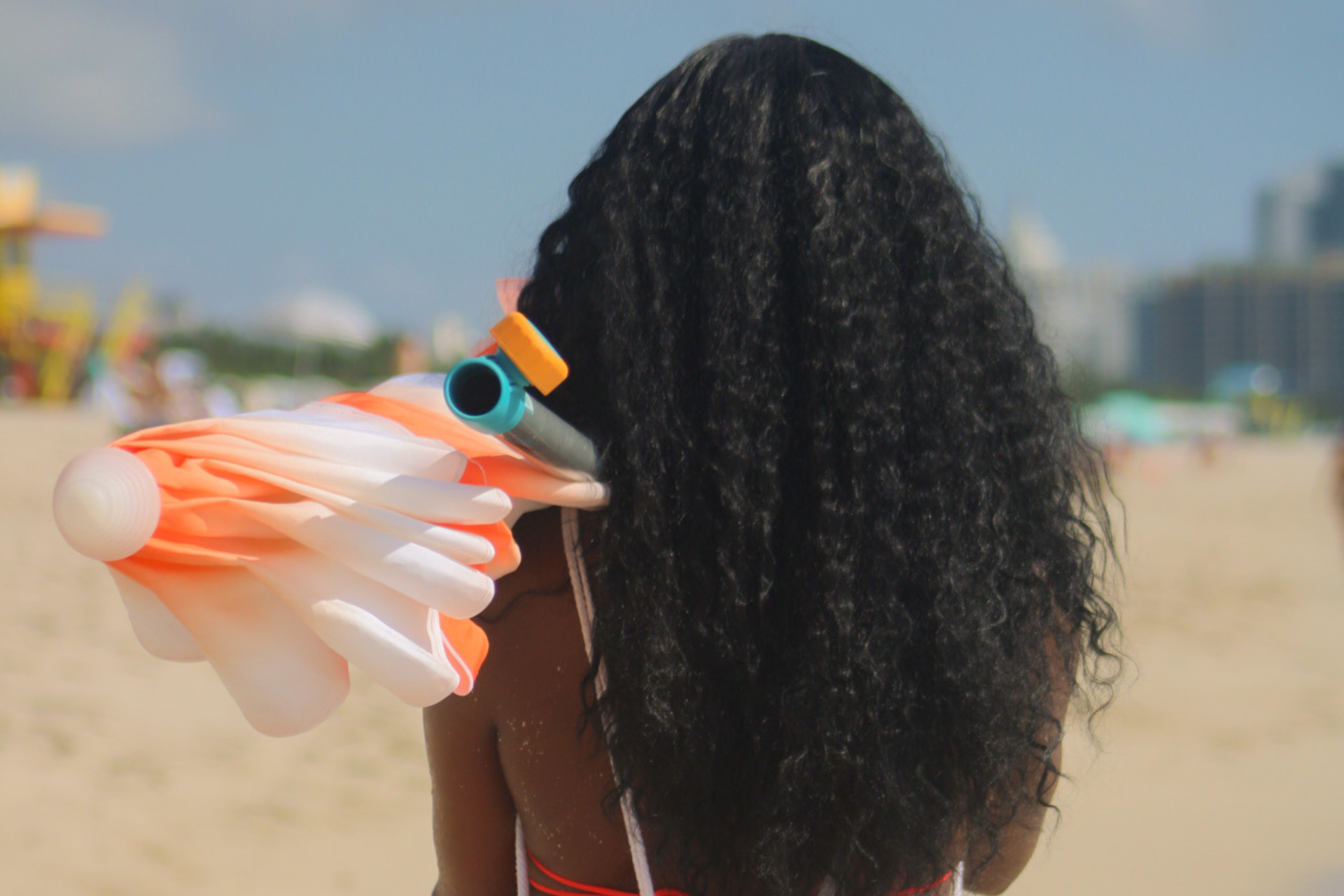 Easy to carry
With the dimensions of a standard umbrella pole its very portable and fits neatly in your umbrella bag replacing your existing umbrella pole.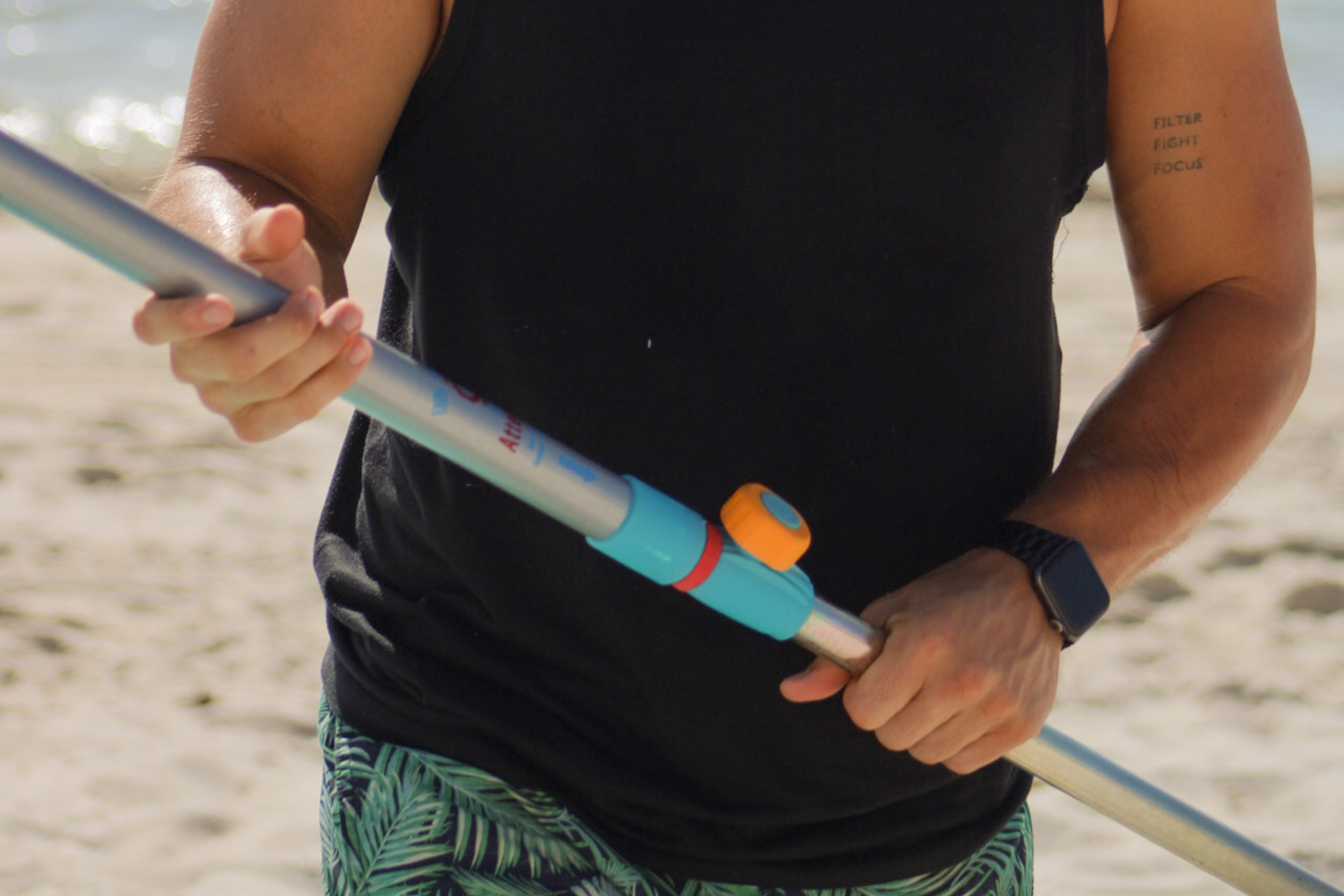 Made with top quality materials
The Hammering Stake is a heavy-duty sand anchor made with top quality materials that contribute to its remarkable stability and ease of use. The non-corrosive steel nose grips firmly into soft sugar beaches and penetrates hard-packed sand, clay, and pebble beaches that are usually challenging for other sand anchors.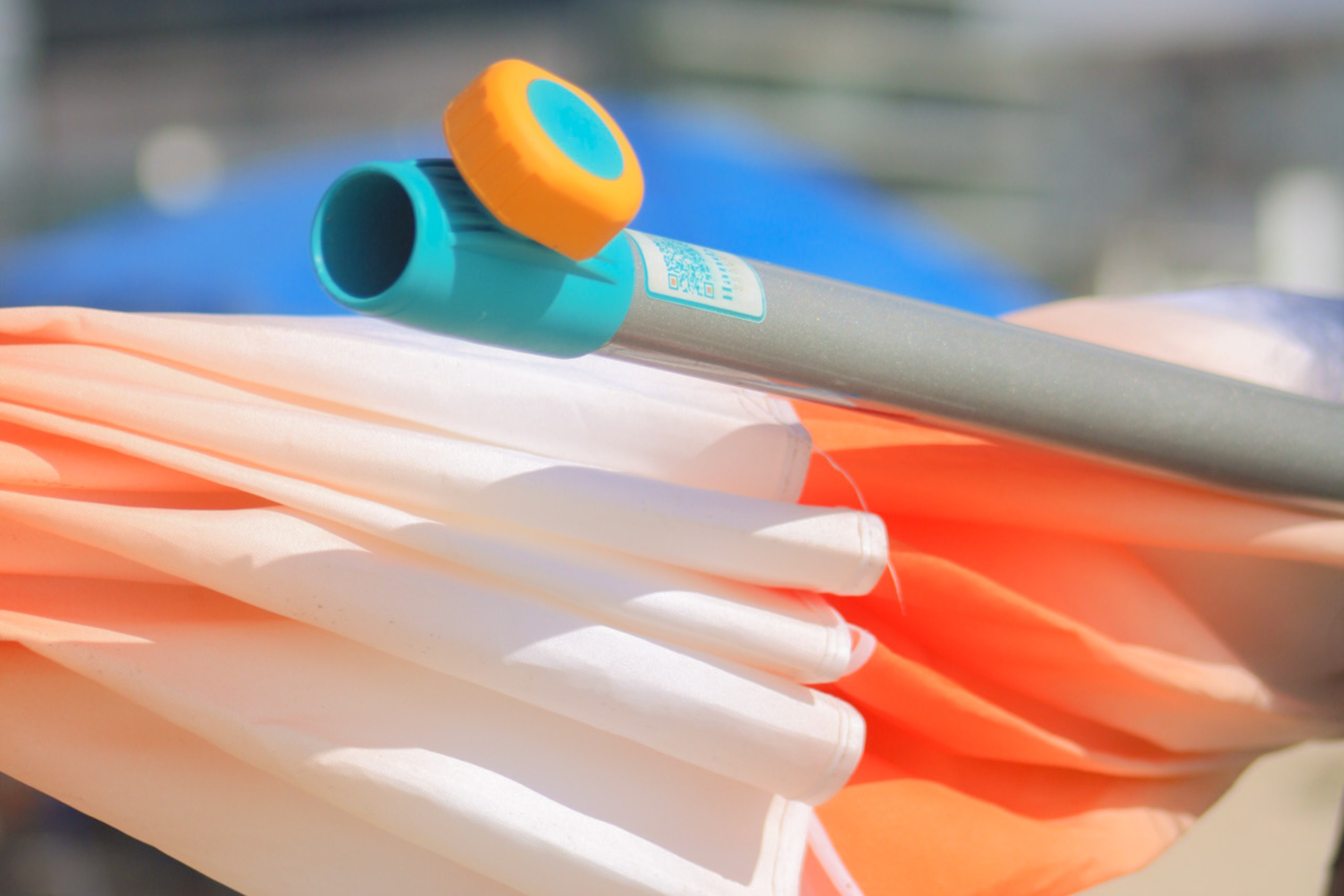 Universal and Versatile
You don't need a new beach umbrella! Our Anchor replaces your existing umbrella base pole and sand anchor. Use it beyond the beach, in your garden, at the park or while camping. Just hammer it in.
Client Testimonials
I have never, ever in 30 years of going to the beach installed a beach umbrella so easily and as securely as I do with the Hammering Stake!  Five stars!
John, Sarasota, Florida
I love the hammering stake – putting up the umbrella is so quick and effortless now. I don't need help with it anymore. 
Ani, Miami, Florida
It is the only quality beach accessory that will prevent your beach umbrella from flying away. 
Steven, Myrtle Beach, South Carolina
Does the Hammering stake fit all beach umbrellas?

The Hammering Stake is designed to fit beach umbrellas that have a canopy pole size of 1.1" (28mm).

The canopy pole slides snuggly into the Hammering Stake shaft where it is held tightly in place.
Can the Hammering Stake be used with an umbrella that already has a corkscrew, auger or spike on its base pole?

Absolutely! In fact, you won't need the standard pole that came with your umbrella anymore because the Hammering Stake serves as a base pole and a superior alternative to a screw / auger.
How deep can the Hammering Stake be driven into the beach?

The Hammering Stake features an impressive 2 foot steel nose that can easily penetrate deep into the sand. For greatest stability you should drive it over 3/4 of the way into the beach terrain.

The Consumer Product Safety Commission recommends spiking your beach umbrella pole into the sand to a depth of about two feet into the sand.
How heavy is the Hammering Stake?

The Hammering Stake weighs 4.8lbs. It's heavier than your
standard beach umbrella pole but remember you don't need that pole anymore so you are not carrying anything additional to the beach. The Hammering Stake is very portable and makes the lightest umbrellas more secure in the wind.

The Consumer Product Safety Commission recommends anchoring your umbrella with a weight. The heavy-duty Hammering Stake shaft provides additional security over normal poles due to its weight.
Is the Hammering Stake another beach accessory that I'll have to carry to the beach?

No! The Hammering Stake is your new all-in-one umbrella stand, base pole and sand anchor. You won't need to carry any additional beach equipment with you when going to the beach. You can leave the umbrella pole that came with your beach umbrella at home. If your using a sandbag, hooks, shovel or other tools to help you secure your umbrella you won't be requiring those anymore either. This means you don't need to remember lots of extra pieces to set up your umbrella nor will you be faced with the frustrating prospect of loosing pieces at the beach or forgetting them at home.
Where can I use my Hammering Stake?

The Hammering Stake can be used on all types of beaches (soft sand, hard packed sand, clay and pebbles). It can also be used in grassy parks and on sports fields to provide cover from the sun and rain. The Hammering Stake is extremely durable and can penetrate all natural ground types.
Is it easy to take down my Hammering Stake if it grips so well?

Yes! Gently tilt the Hammering Stake from side. You'll find that you can then lift it up and out of the terrain. You won't need to kneel down or tug too hard at it.
What is the Hammering Stake made of?

The Hammering Stake is made of the high quality steel with resilient plastic knobs ensuring durability and long-lasting use.
Why is the Hammering Stake more expensive than some other beach umbrella sand anchors?

Simply put, it is made of the highest quality materials and is built to last for multiple seasons. As soon as you hold it, you will know that you are in possession of a special product.
Where is the Hammering Stake made?

The Hammering Stake is made in Europe, specifically in Greece, which is famous for its beautiful and diverse beaches.
What is your policy on shipping and returns for this product?

Shipping is included across the contiguous USA.

You have 30 Days from the date your order was delivered to try out your item and if you are unsatisfied for any reason you may return it for a full refund, minus the return shipping cost.