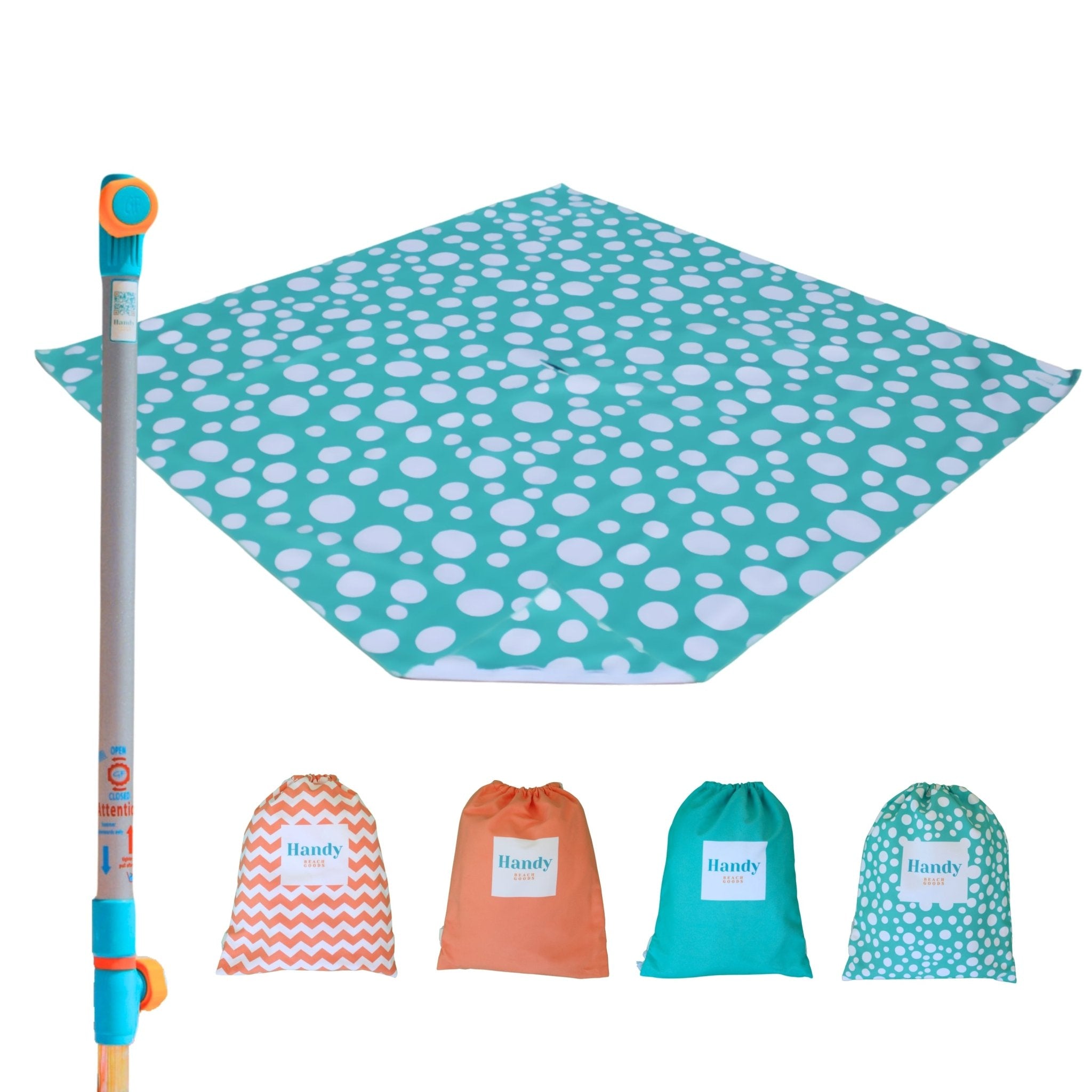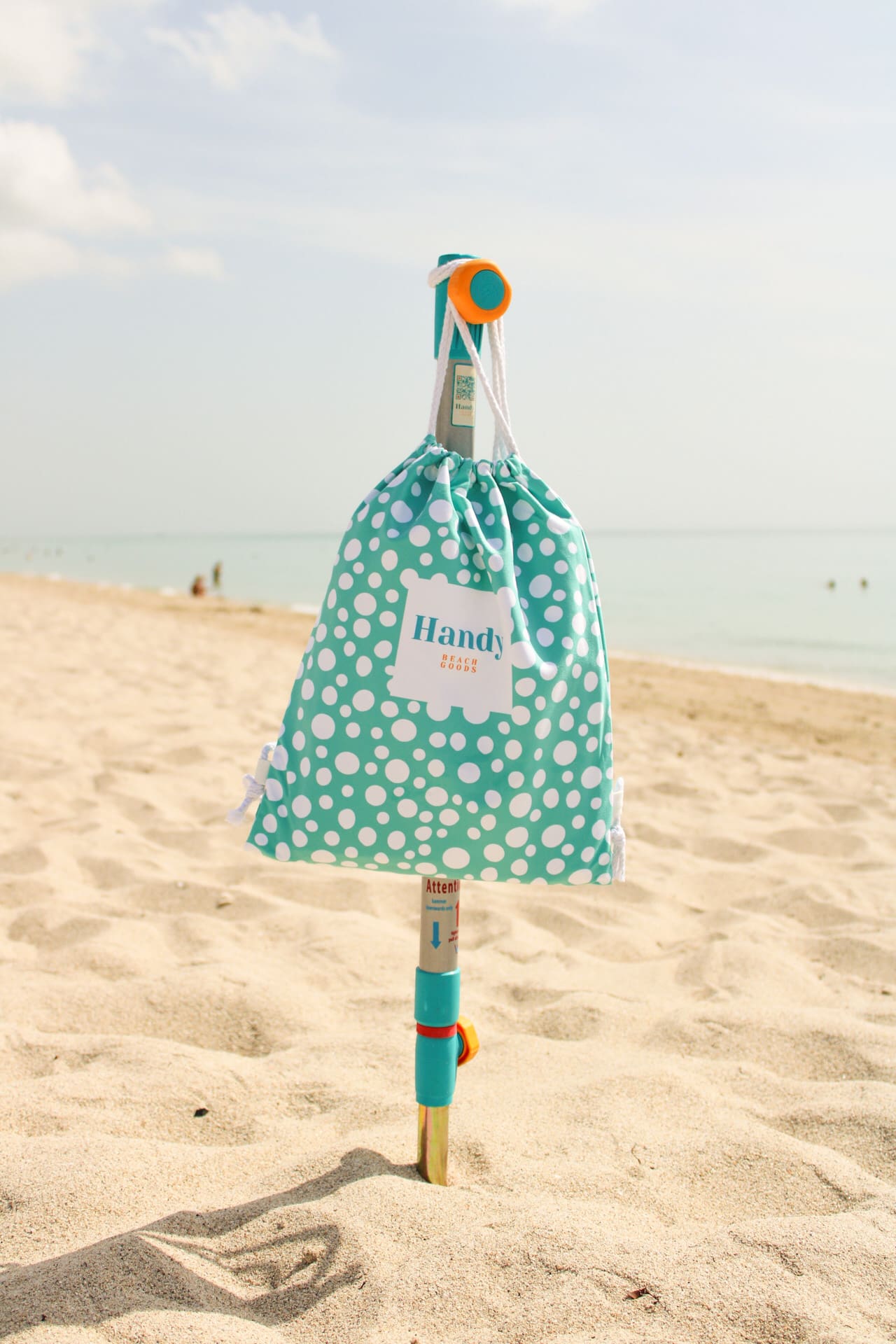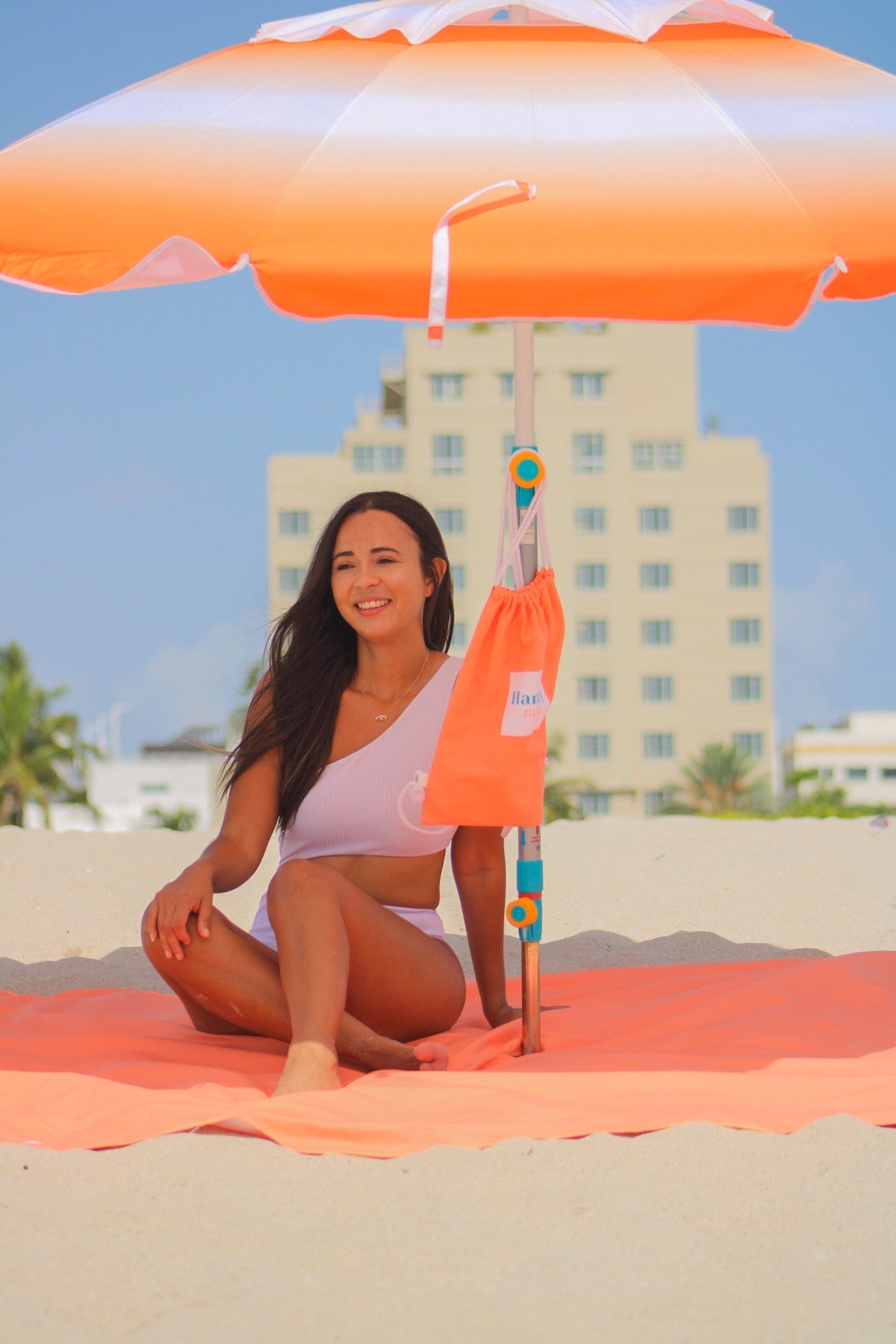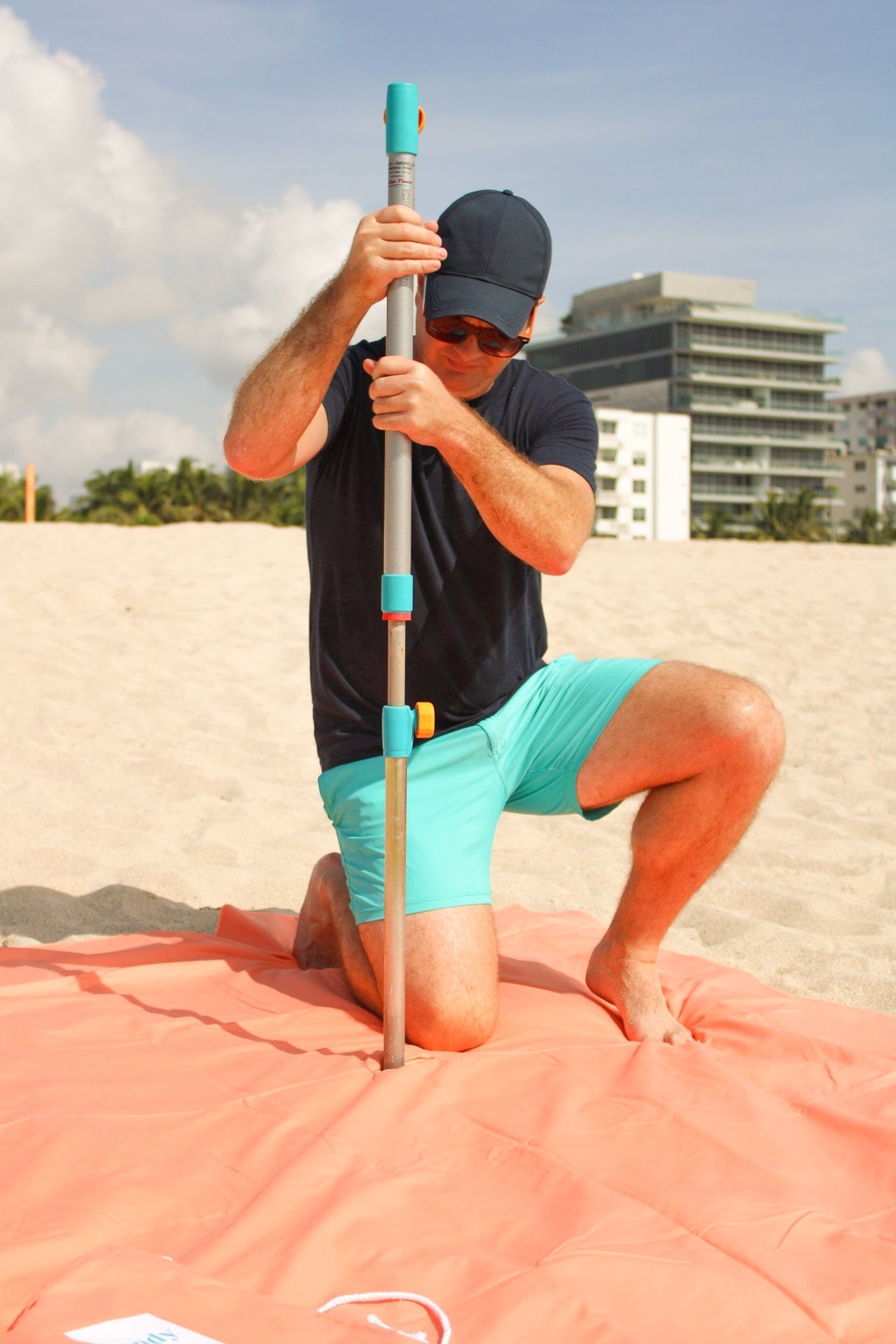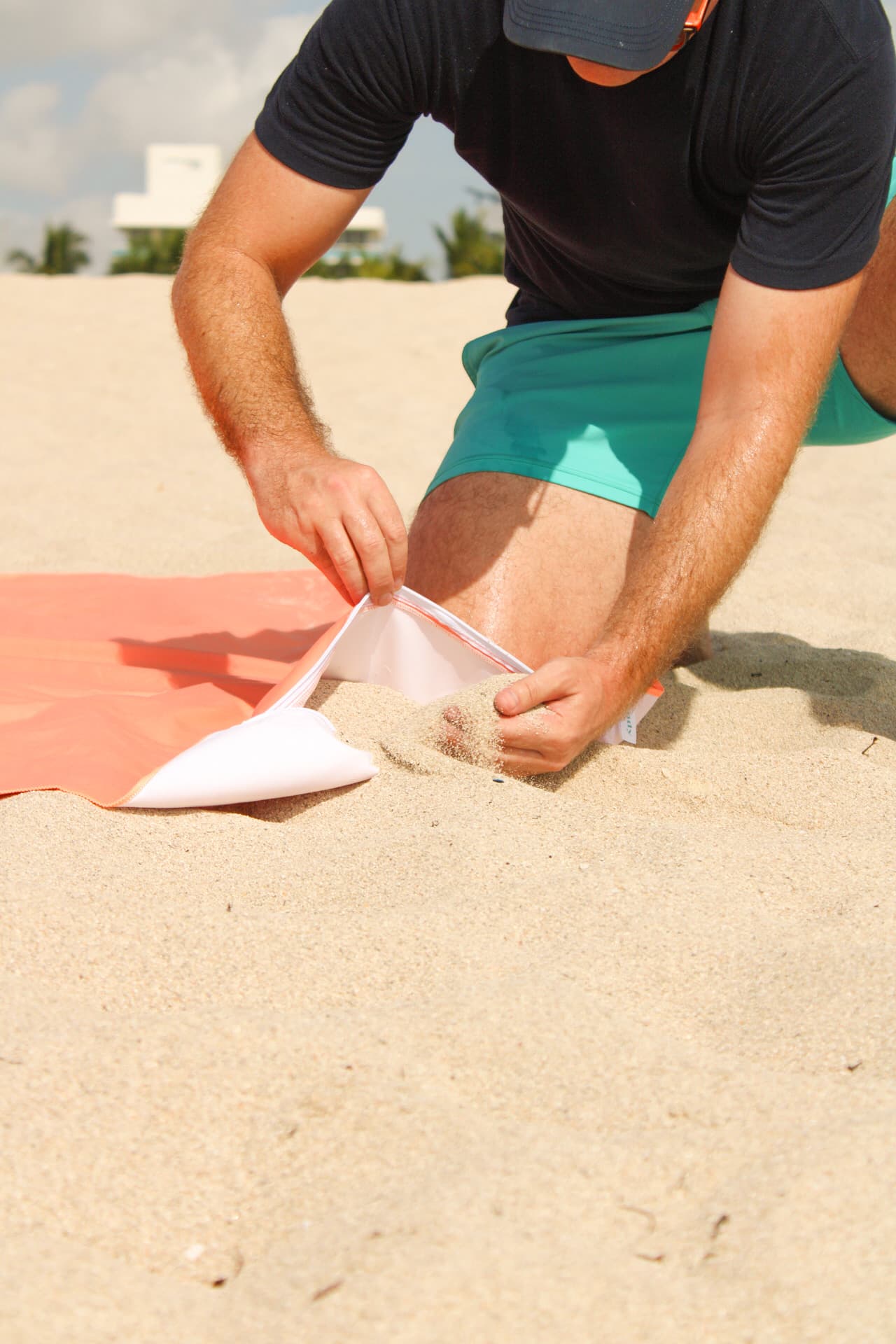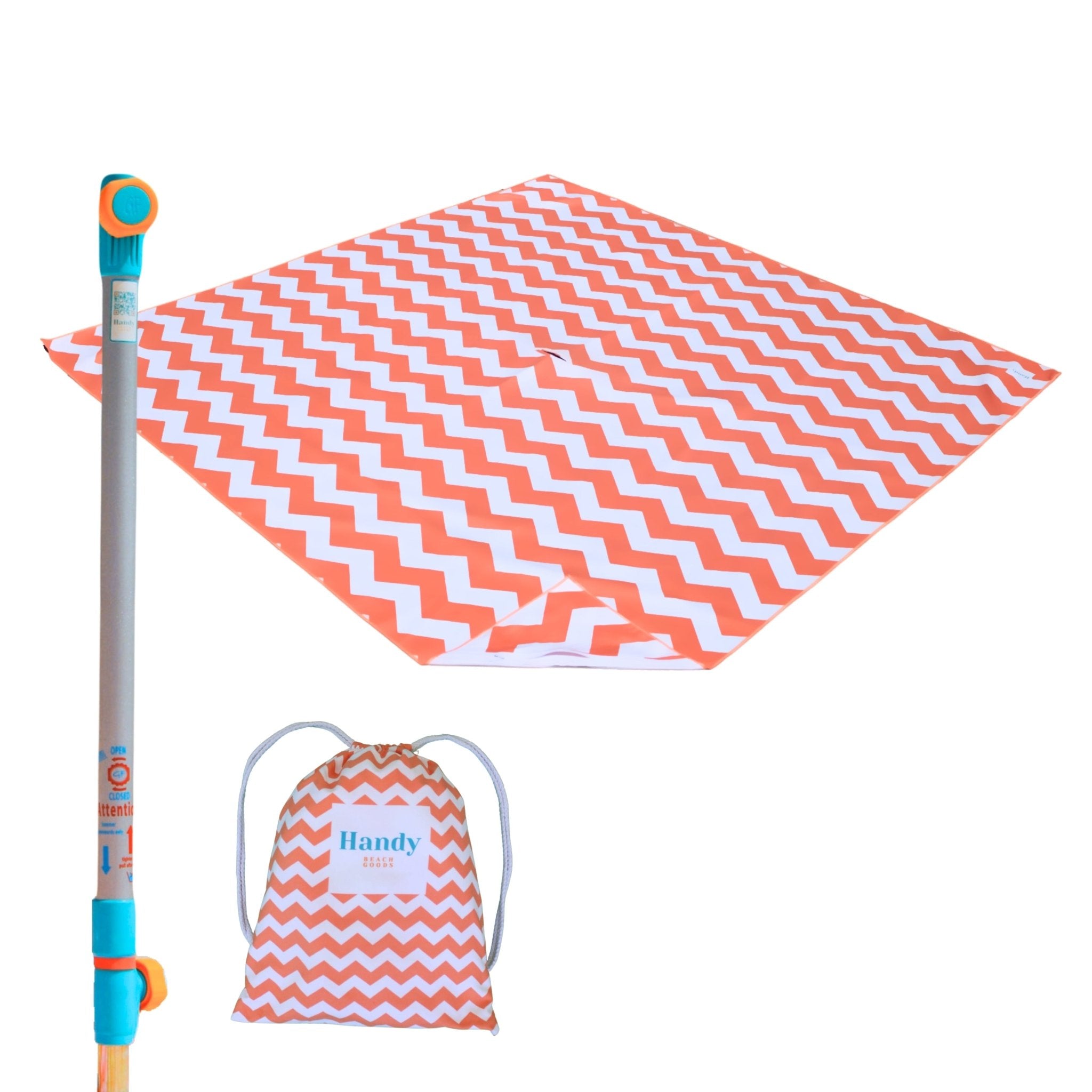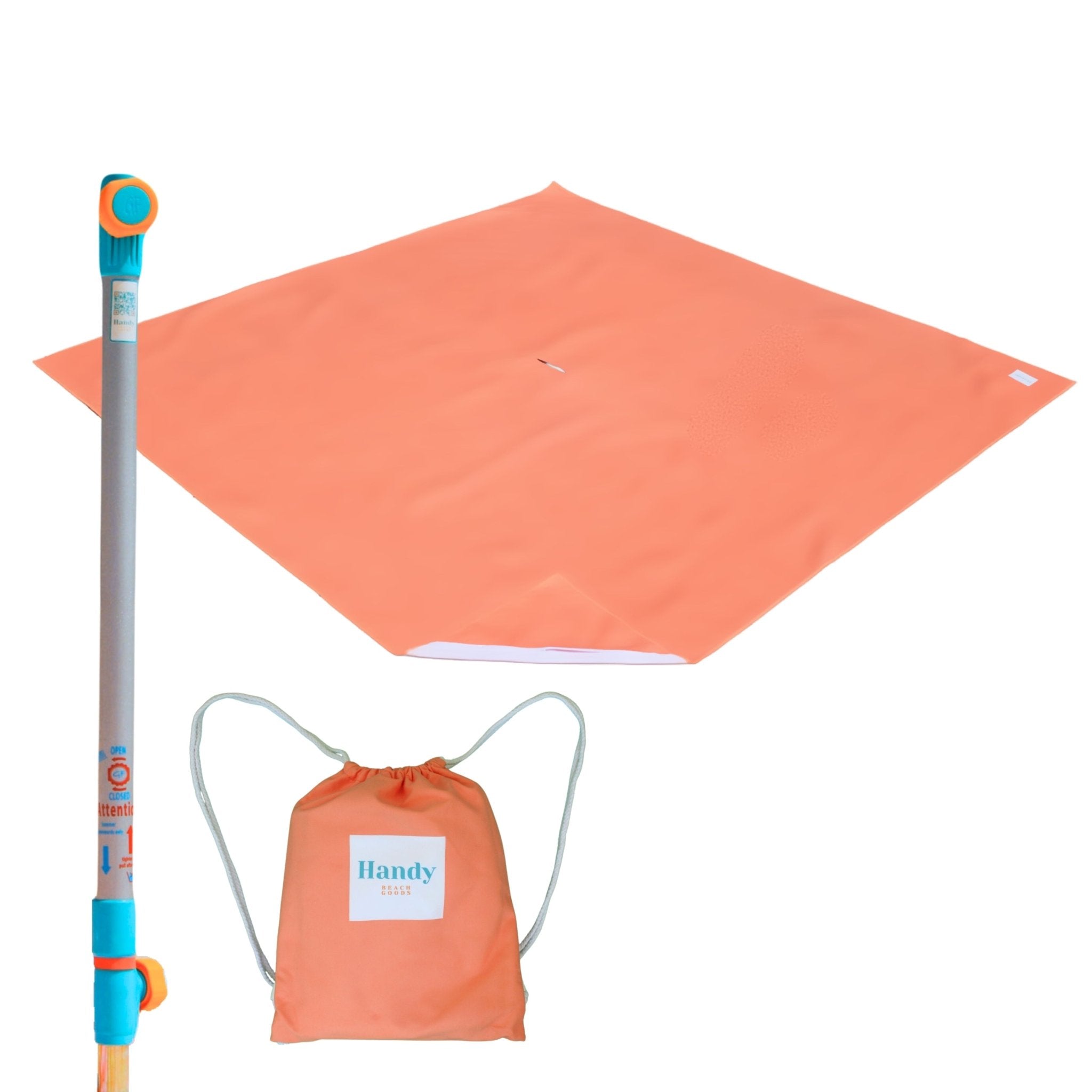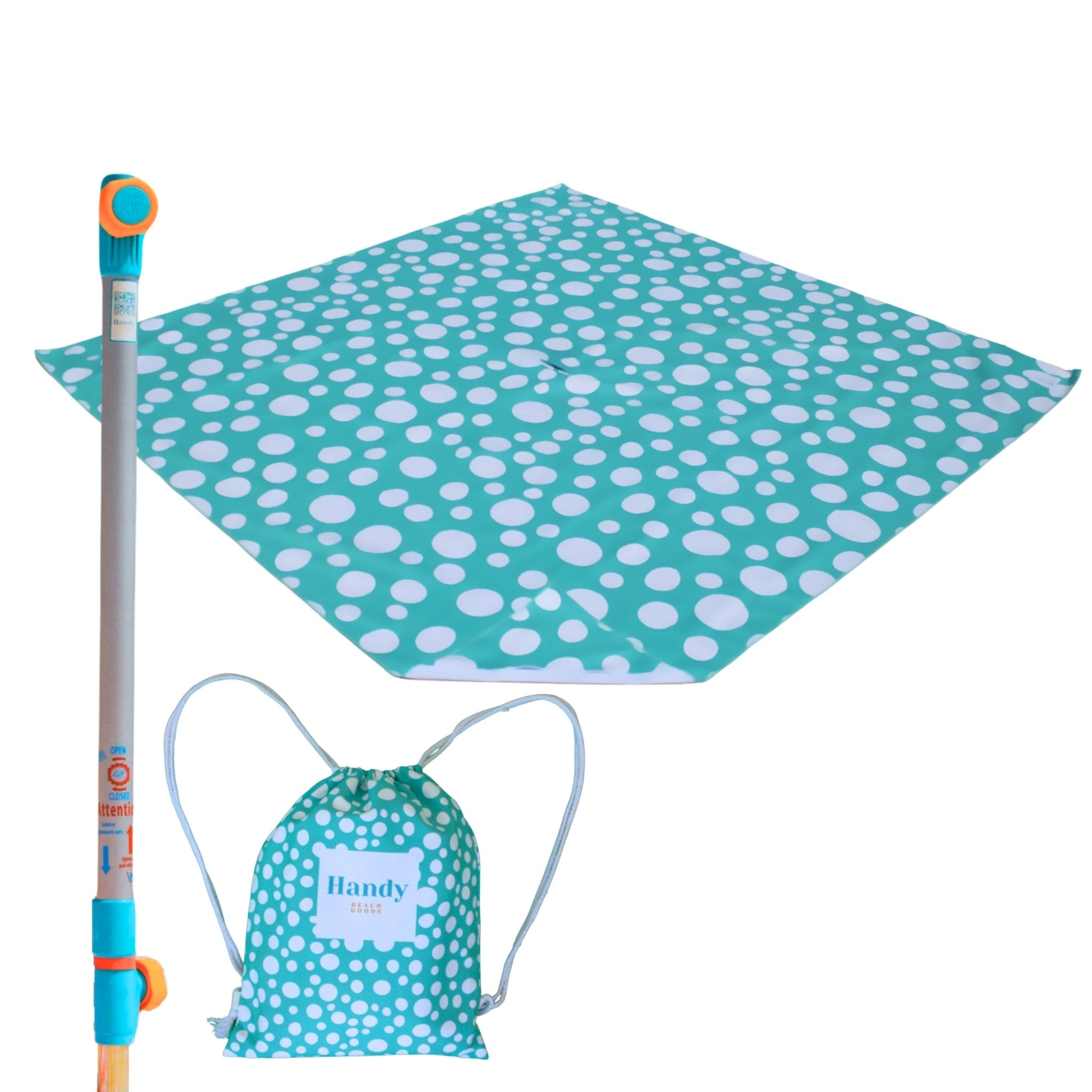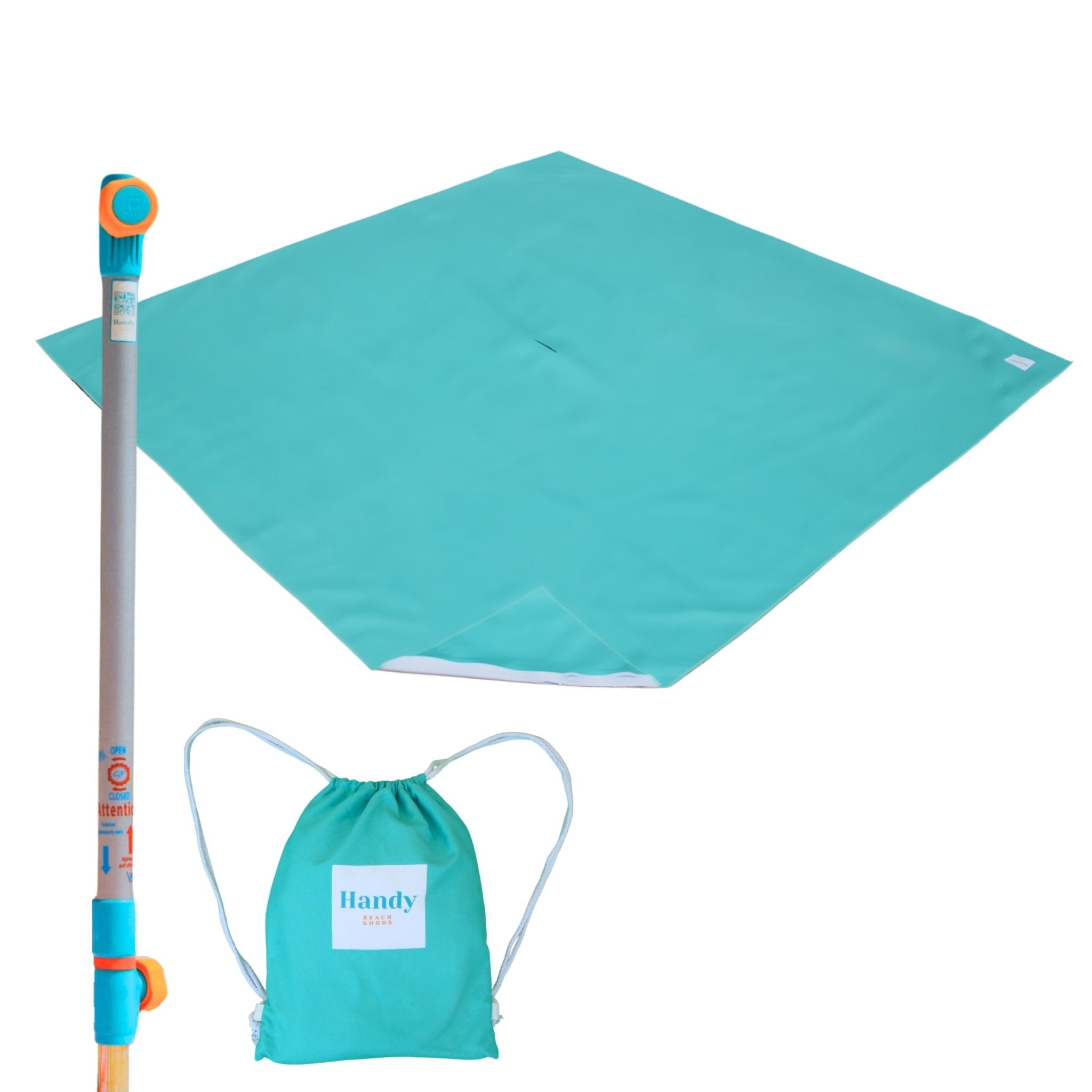 Beach Mat & Anchor
---
The Hammering Stake Anchor and Handy Beach Mat make beach days hassle-free! These top quality accessories offer exceptional practicality and effectiveness, while executing serious style. Say goodbye to runaway umbrellas and flapping mats - these products make beach relaxation a breeze!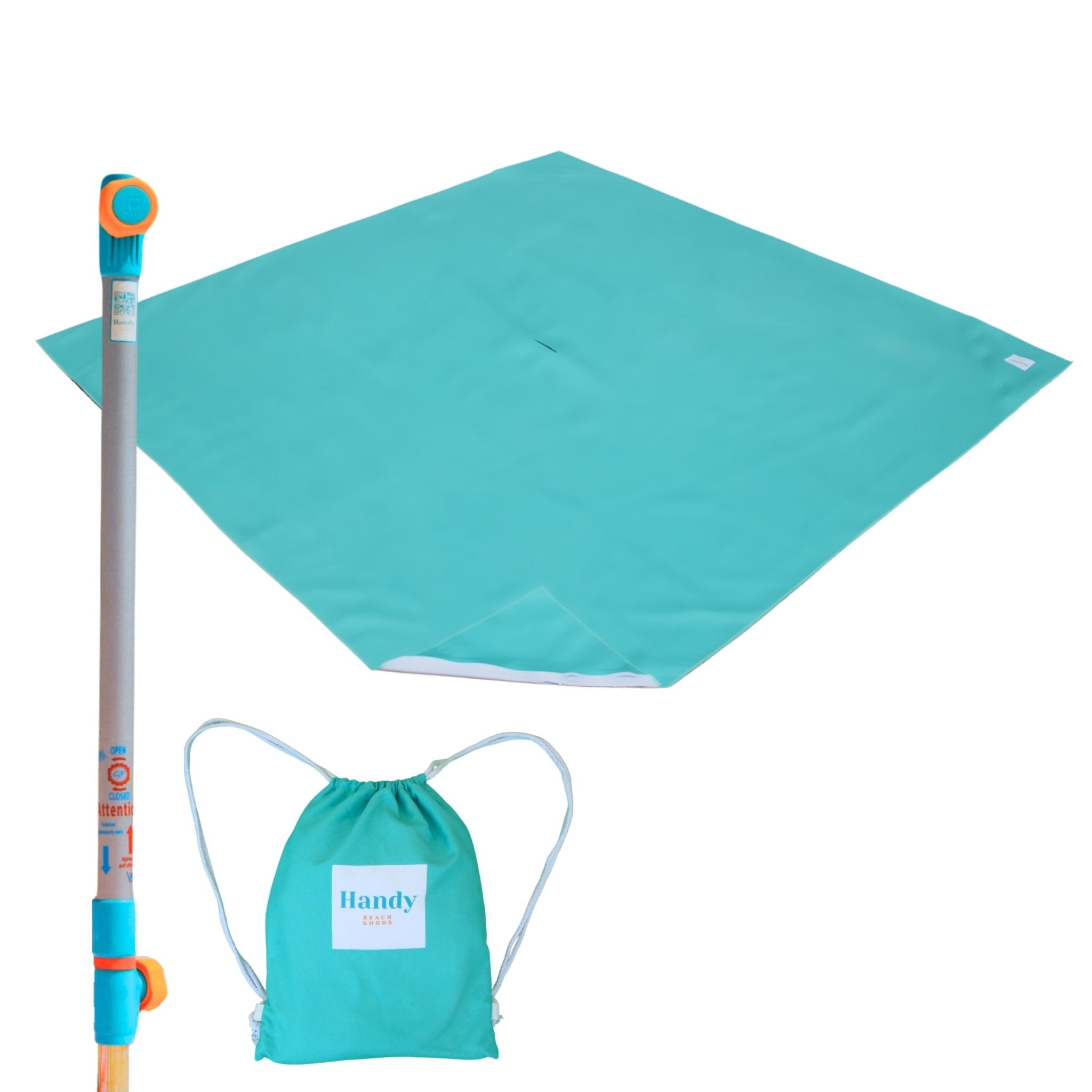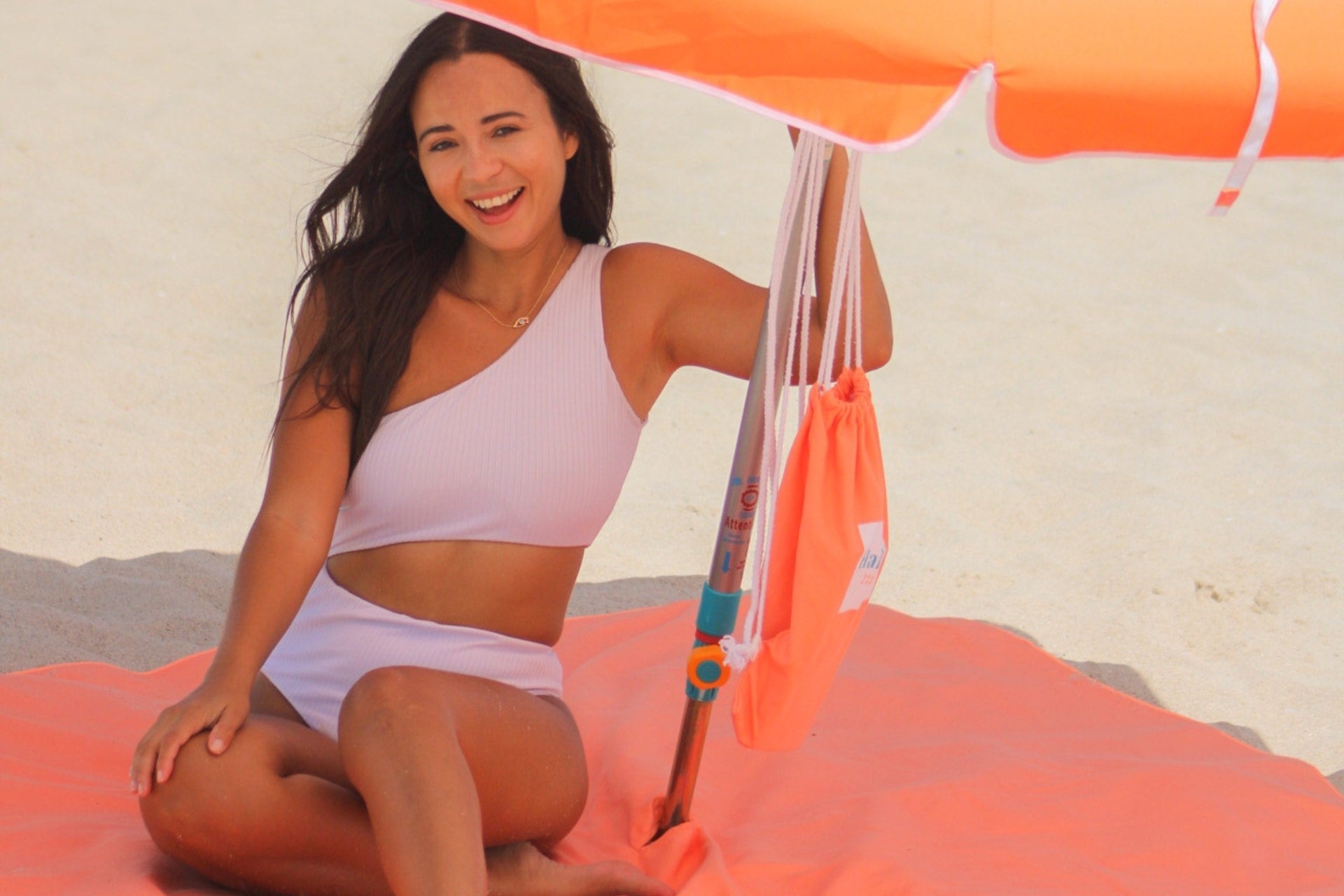 The ultimate beach duo for maximum shade
Our anchor secures your beach parasol, while the convenient umbrella hole in the center of our Handy Mat keeps the shade directly above you.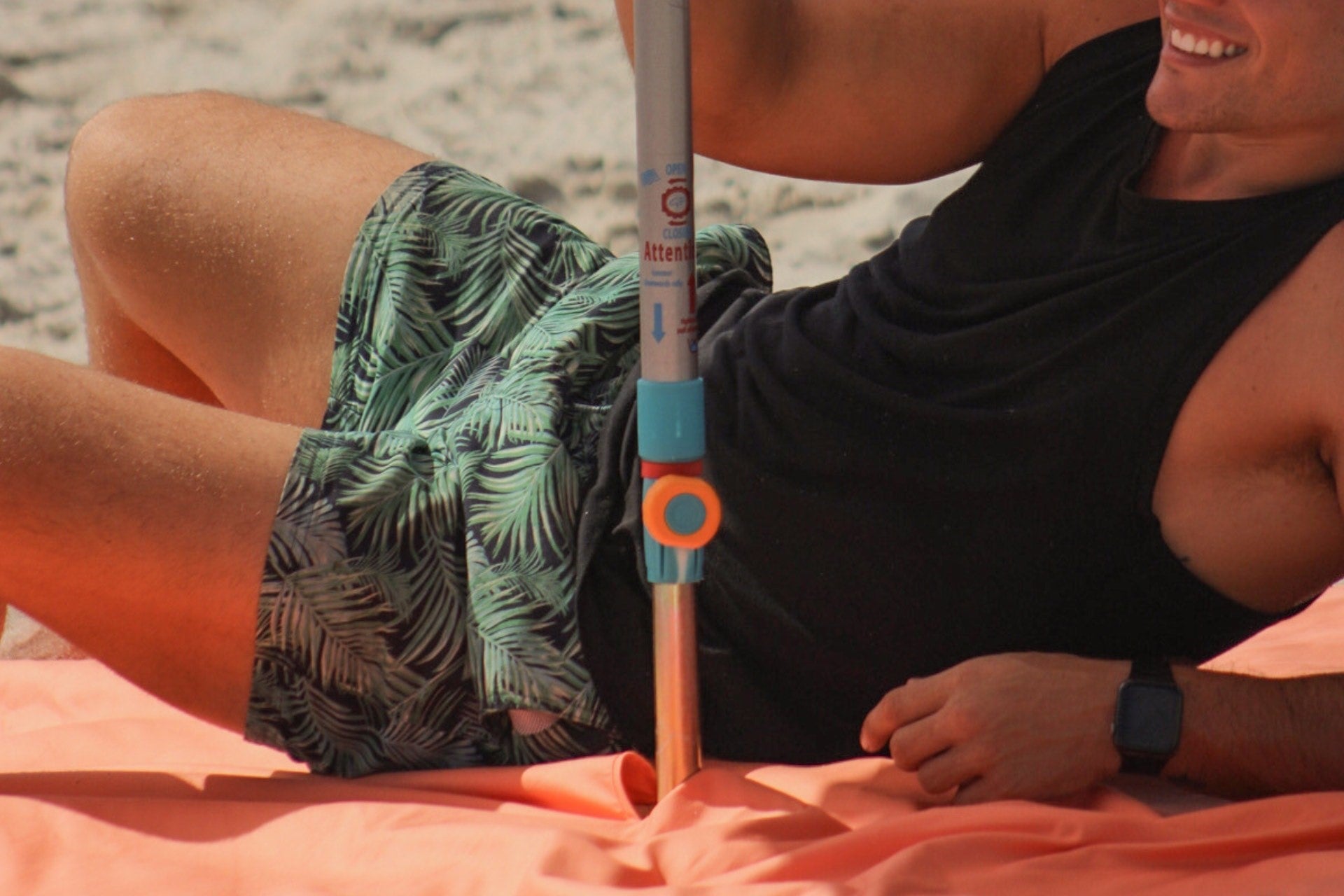 The best combo for windy beach days
Our innovative combo ensures your umbrella remains secure without posing a hazard to you and others. The cleverly designed underneath pockets allow you to easily add weight, effectively anchoring the mat even in gusty conditions.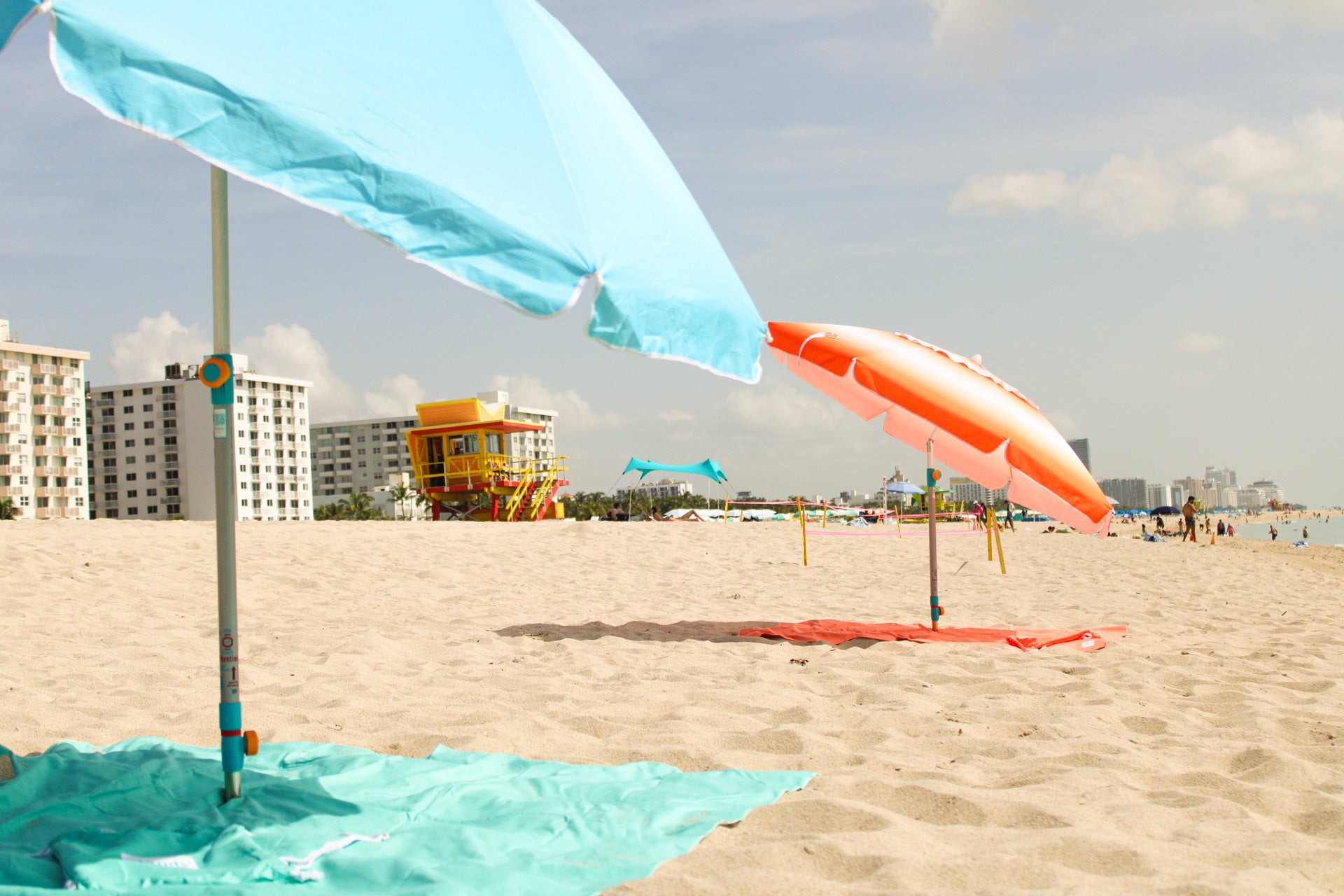 Portable companions
Carrying your Handy Beach Goods is easy. Our mats come with a convenient packable drawstring bag, making transportation a breeze. And the anchor fits in your umbrella bag.

Client Testimonial
We really stood out on the beach with the beautiful Chevron Mat and the amazing Hammering Stake. Can't wait for you next product.
Ashley, Savanna, Georgia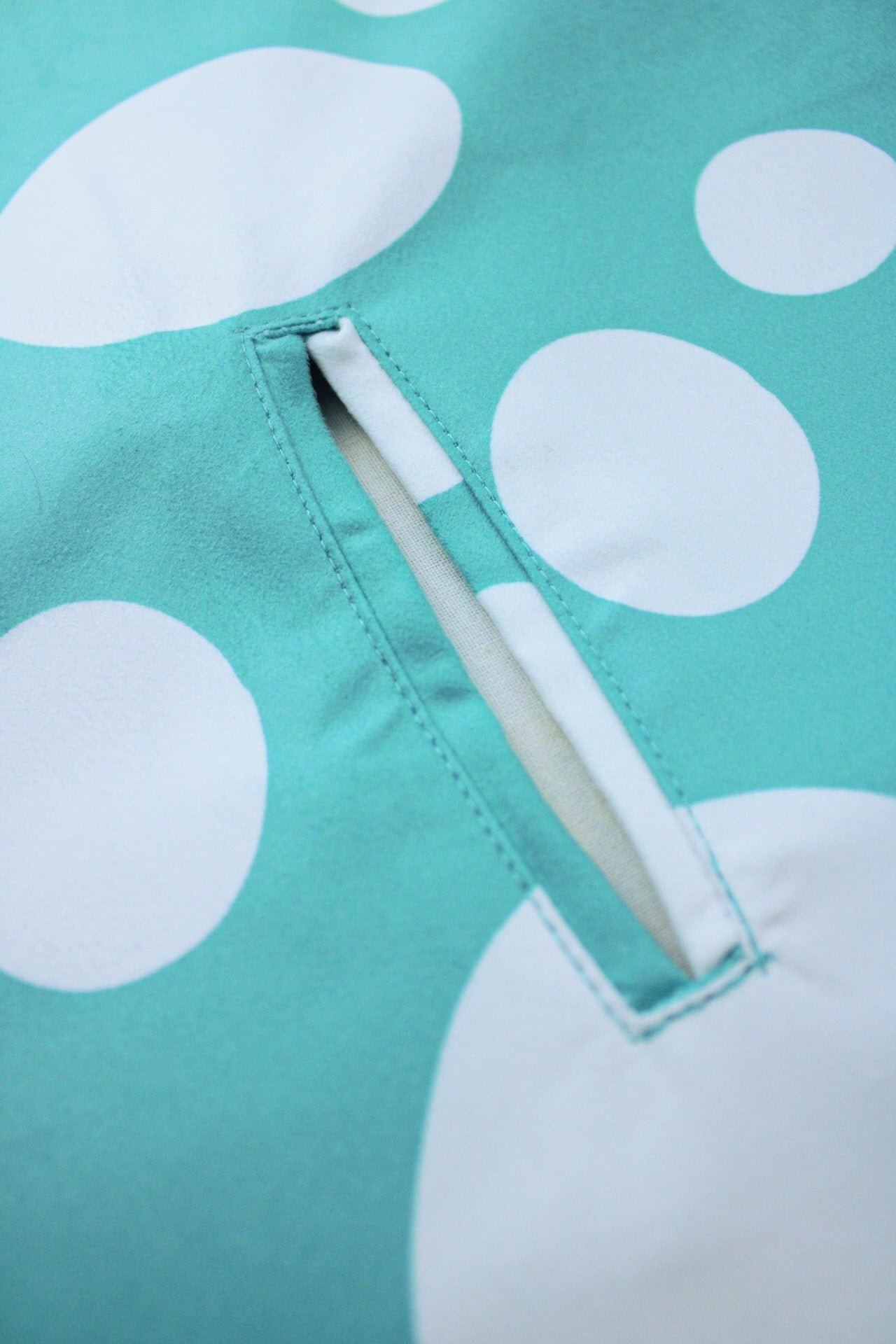 Smart and practical innovation to elevate your beach day
Handy Beach Accessories